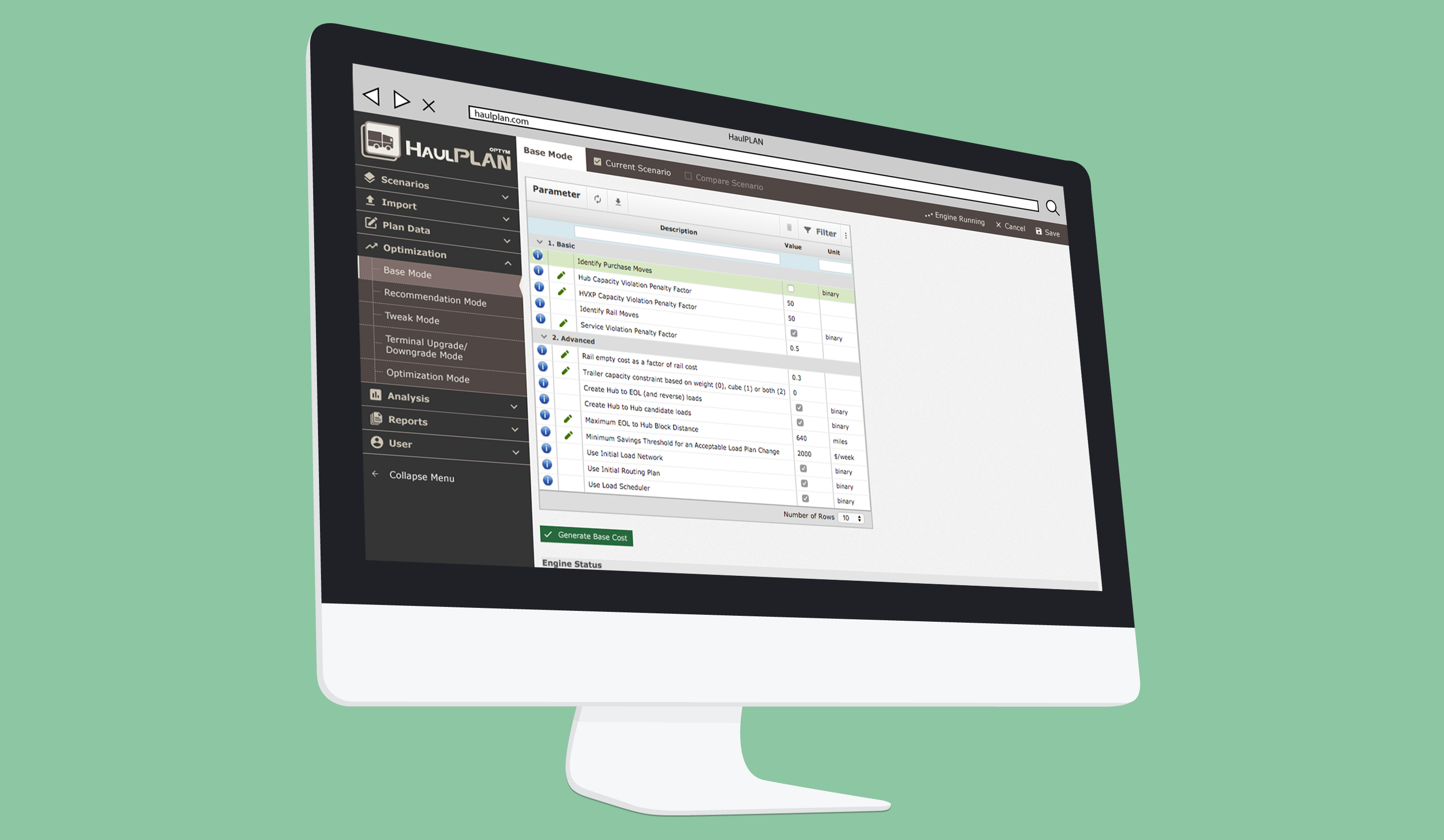 Optym HaulPLAN Improvements, 2015-2016
Under the direction of Sam Ahuja, we made a series of improvements to the user experience and interface of an Optym application for the trucking industry.
I updated the menus, icons, and forms to meet the principles of Google's Material Design within Optym branding standards. We also made improvements to meet accessibility requirements and increase usability.
I've detailed the process of designing the left menu for HaulPLAN on a separate page.
Made with Photoshop, Illustrator, InDesign (Adobe CC 2015), CSS