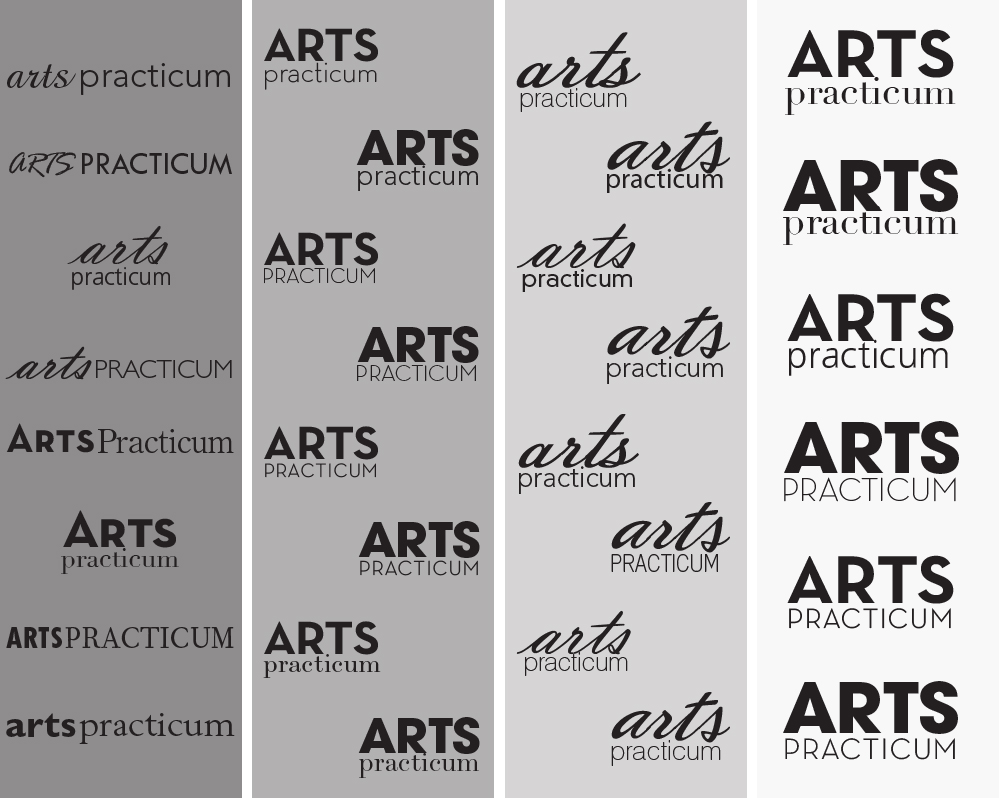 New York Arts Practicum, Logo and Branding, 2011
New York Arts Practicum is a summer arts institute for students to learn more about becoming a practicing artist outside of school. The program was co-founded by Michael Mandiberg who I worked under at Subsidiary Design.
The concept of the program is one of modern pedagogy combined with the tradition of apprenticeships. The typography was selected to visualize the marriage of these concepts.
Made with Font Book, Illustrator (Adobe CS4)