Editorial Design & Illustration
Center for Reproductive Rights Fact Sheet: The Global Gag Rule and Human Rights, 2017
Soon after the Trump administration took power, they re-established the cruel global gag rule, an order that prevents healthcare centers around the world from providing women with access to or information about abortion and other family planning methods. The Center for Reproductive Rights, in our efforts to fight for human rights around sexual health around the world, sees this as a threat to women and girls everywhere.
Together with the Global Advocacy team at the Center, I designed a short print piece on what the Global Gag Rule is and the human rights framework against it. It highlights the violations of the global gag rule and makes more accessible the direct impacts of the rule.
Created under the creative direction of the unconquerable Carveth Martin.
Made with Adobe InDesign CC, Adobe Photoshop CC, and Adobe Illustrator CC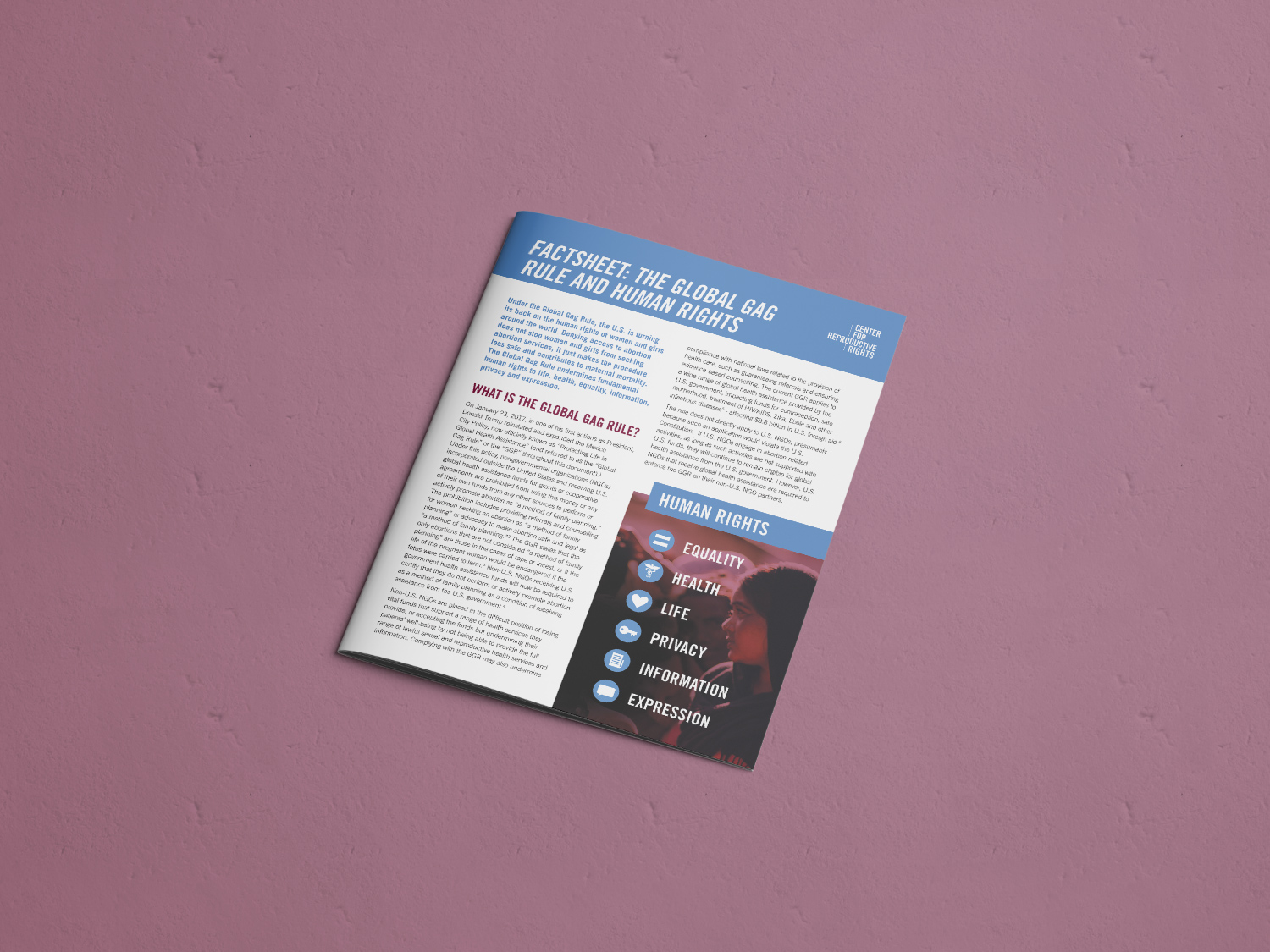 Design Process