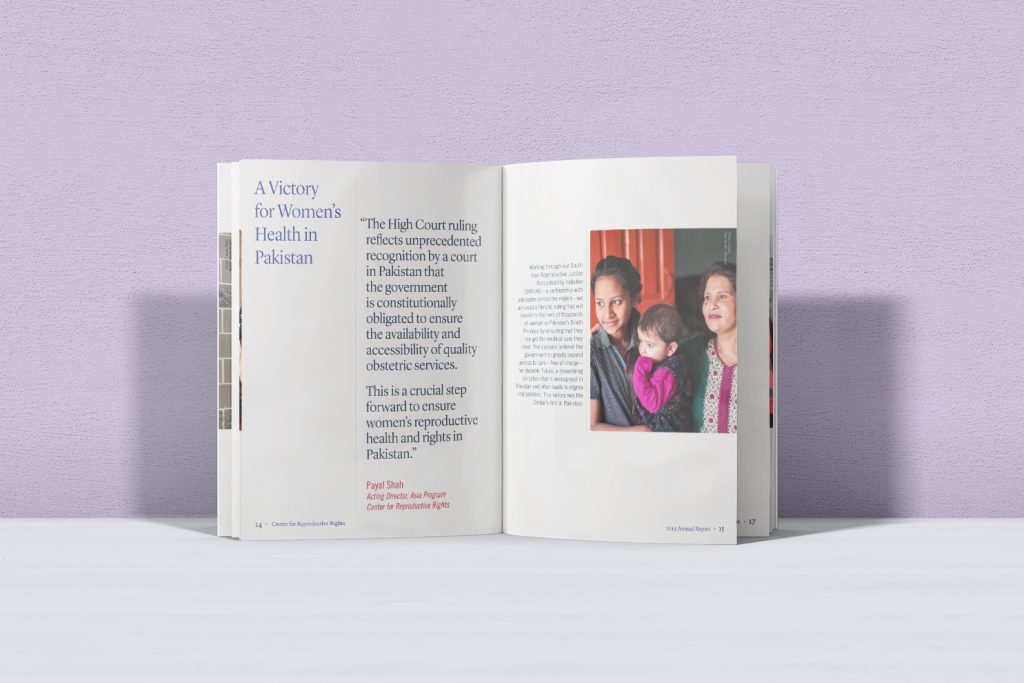 Editorial Design & Art Direction
Center for Reproductive Rights Annual Report 2019
A high level look at the accomplishments and work of the Center in 2019.
---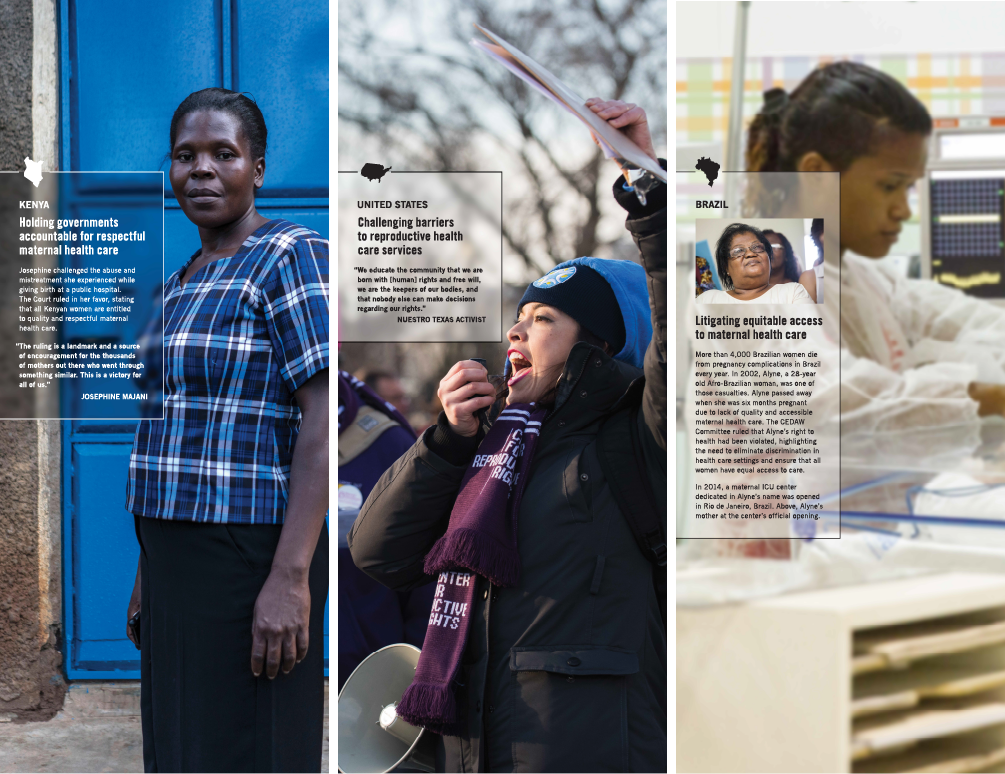 Experiential, Editorial, & Marketing Collateral Design
Women Deliver 2019
Visual presence of the Center for Reproductive Rights. A many month, multi-faceted project for an international audience of changemakers.
---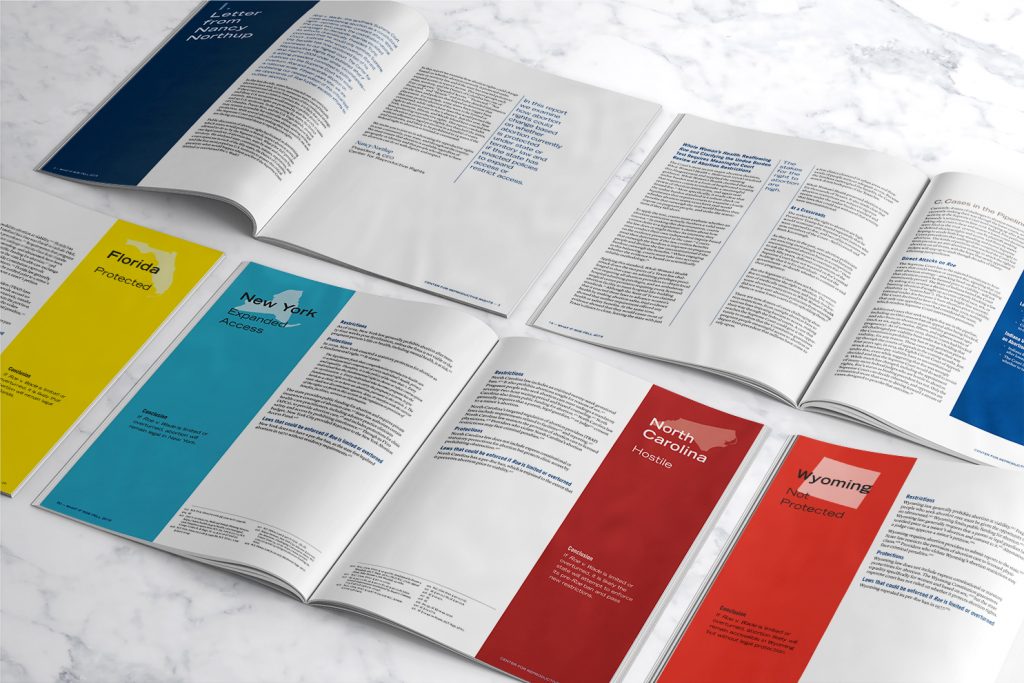 Editorial Design & Art Direction
What If Roe Fell 2019
The landscape of every US state and territory in terms of access to or restrictions on reproductive health care under the precedent of Roe v Wade.