About Me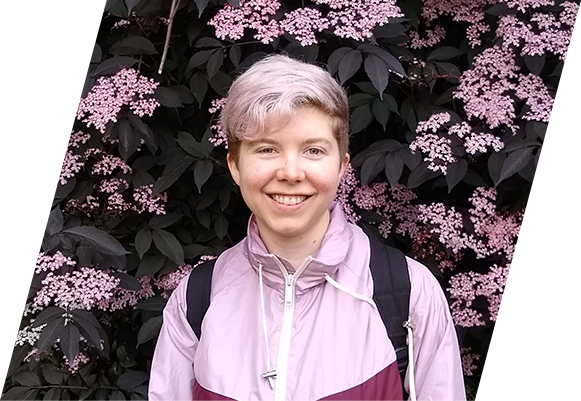 From the beginning: I grew up in Sonoma, California. I drew lots of inspiration from the rows of vines lining every drive to school in Marin County. In high school, I volunteered at a local teen-run music venue and started my graphic design career with rough punk posters made in Photoshop 2.0 for classrooms.
Getting far from northern California weather, I moved to Bennington, Vermont for college. With colonial meets modern architecture and rolling hills of vivid leaves or sparkling snow, Bennington College brought a new wave of influence to my life both intellectually and environmentally. I took courses in history, film, philosophy, literature, and a wealth of arts courses. I dove into the world of digital art and illustration. I also studied Graphic Design abroad at Central St. Martin's College of Art & Design in London, drawing inspiration from the bustling metropolis and its rich history.
During college, I had a series of internships in the art and museum world: assisting the curator of the Cartoon Art Museum in San Francisco, creating flyers for dance courses at the Brooklyn Arts Exchange in Park Slope, sourcing costumes for an off-Broadway production of Hamlet, building a website for a project on the gay rights movement and the fight for marriage equality. These built my skills and foundation in work for a cause, work with passion and meaning.
Throughout my career, whether I was researching how to create light-weight armor, rebuilding an organization's website, refining an interface, or cleaning the rag of a publication, to me it's had a central goal: improving lives in any small way I can. I'm a firm believer in putting good into the world and I hold that as the central tenet of everything I do. I care deeply about accessibility in design and access to knowledge.
Fun Facts (or, some things I love)
Lists!
Systems and structures (Legos episode of Toys that Made Us was amazing, I've got a set of IBM technical reference guides from 1984 that are gorgeous)
GIFs (I'm a prolific gif sharer on Slack)
Comics/graphic novels (sometimes make them, too)
Animals (cats, dogs, wildlife, there are very few I wouldn't hug)
Film (deep bench of film history knowledge, in general a big movie lover of many varieties)
Podcasts (politics, true crime, design, comedy, history)
Key TV shows:

Adventure Time
Bob's Burgers
Anything David Attenborough has a voiceover on
The Good Place
Venture Brothers
Want to know more?
katari.sporrong [at] gmail [dot] com