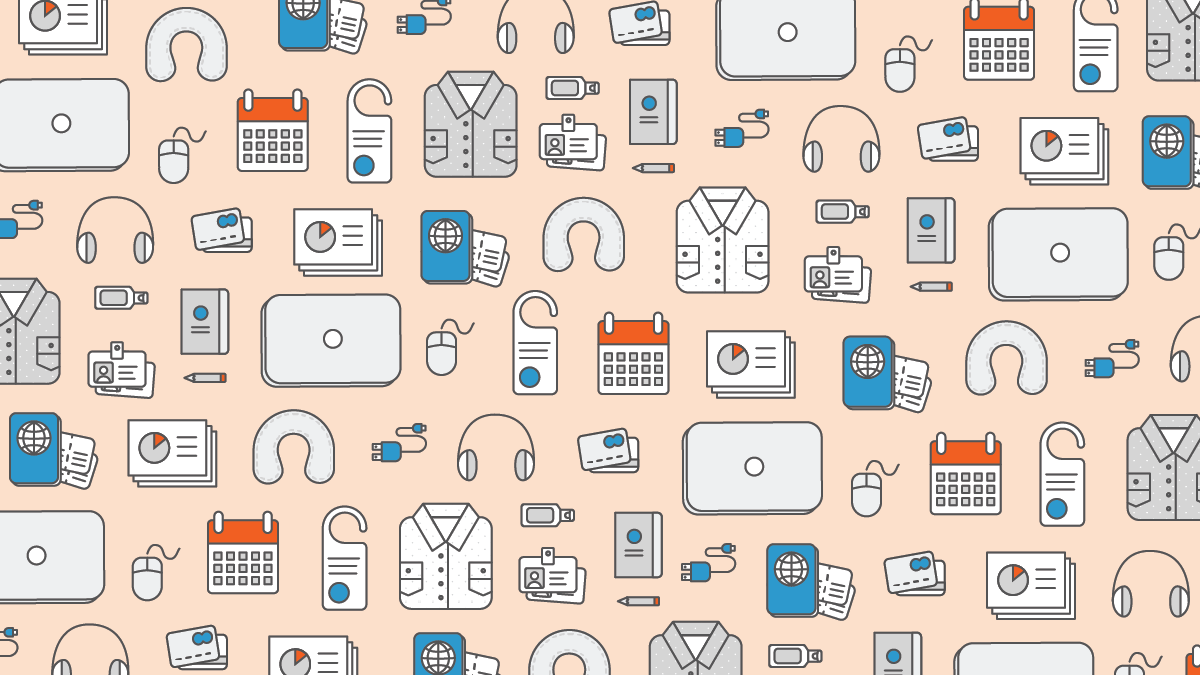 Illustration, Editorial, Form, & Interactive Design
Rocketrip Travel Booking Toolkit, Downloadable Content, 2016
With the launch of a new feature in Rocketrip's application that allows travel admins to share in Rocketrip points, the marketing team created materials to help these admins work with their travelers as they plan business trips at their companies.
With copy and structure from the Content Marketing Manager, Charlie Schaub, and art direction from then lead Graphic Designer, Lisa Mascali, I created an interactive and printable form to make travel admin's jobs easier.
To make the content more approachable and to fit with an animated short created to market the platform's new feature, I illustrated a collection of detailed icons with must items for any business traveler. These items were arranged for graphics on the cover page of the PDF, patterns for the landing page and blog post promoting the new content as well as site ads.
The creation of this set of icons was incredibly rewarding. It almost didn't feel like work to refine and arrange these illustrations in different configurations.
The complete content can be seen on Rocketrip's website.
Made with Illustrator and InDesign (Adobe CC 2016)