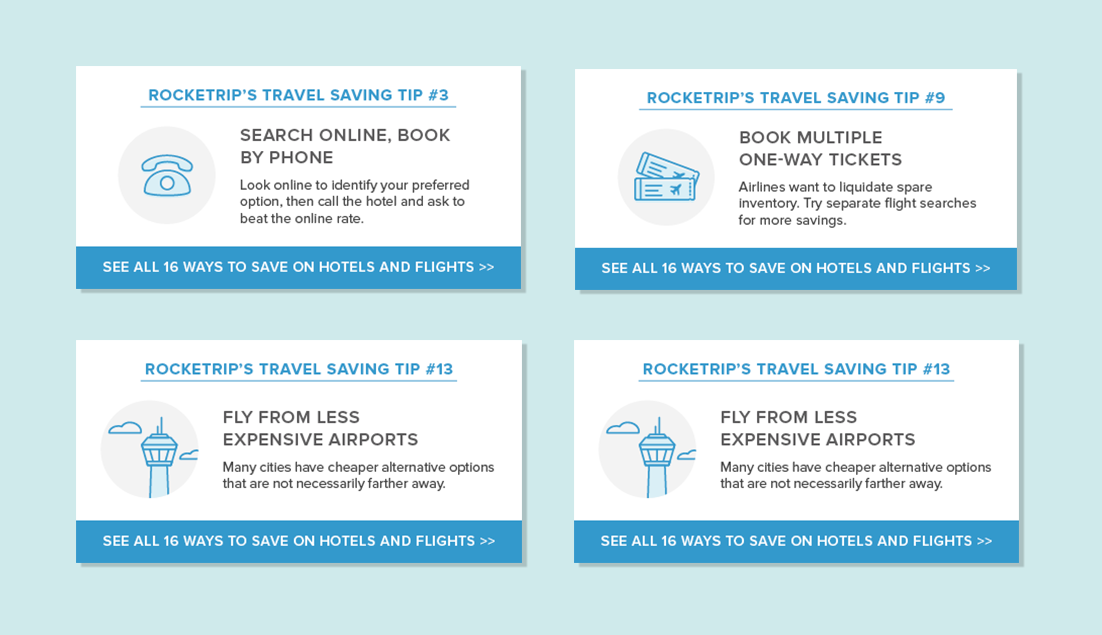 Icon Design, Digital Marketing, & Web Design
Rocketrip Travel Savings Tip Guide, Downloadable PDF, 2017
To create more content for our marketing site to increase the depth of our funnel, Rocketrip's Content Marketing Manager, Charlie Schaub, developed a list of different way travelers can save money.
With art direction from the Graphic Design Manager, Lisa Mascali, I created a PDF with 16 travel tips applicable to business and other sorts of travelers.
Since this material is fairly high on the funnel, we wanted it to be a little more fun and approachable while introducing the audience to our brand in a shareable format. To this end, we used sharp photography and playful icons for each tip. These icon and tip pairings were expanded on in shareable Twitter ads.
The complete content can be seen on Rocketrip's website.
Made with Illustrator, Photoshop and InDesign (Adobe CC 2017)