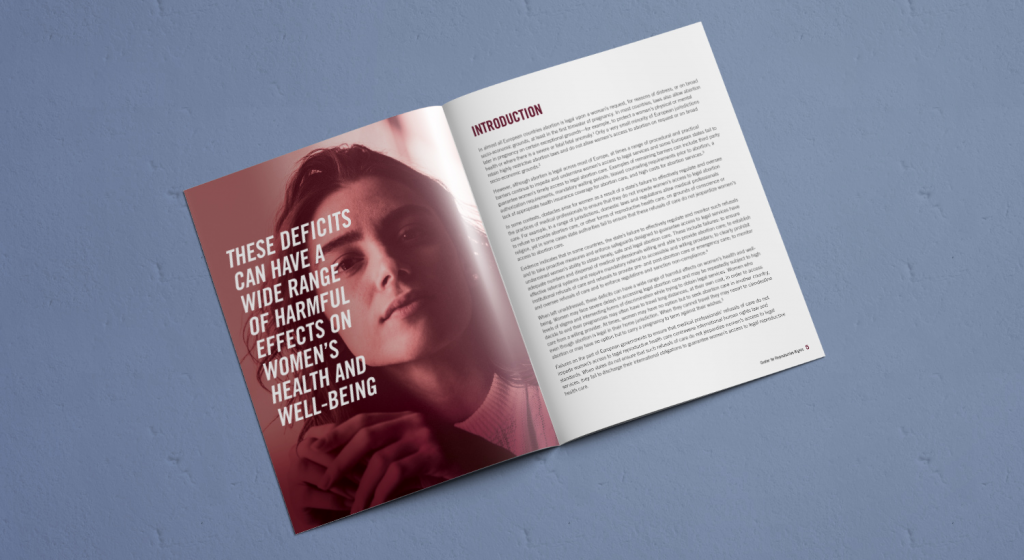 Editorial Design
Center for Reproductive Rights Fact Sheet: Addressing Medical Professional's Refusals, 2018
In an effort to humanize documentation of human rights standards in Europe as they related to abortion care access, I worked with the Center for Reproductive Rights team based out the Geneva office to produce this document. With large images of women in health care environments and rich stripes of color, we made a technical document more approachable while retaining authoritative voice for the policymaking audience.
The design reference points were two major publications from the Center from the previous year with striking photography and strong typographic treatments.
This was printed locally in Switzerland and shared with policymakers and advocates in the region.
Created under the creative direction of the unconquerable Carveth Martin.
Made with Adobe InDesign CC, Adobe Photoshop CC, and Adobe Illustrator CC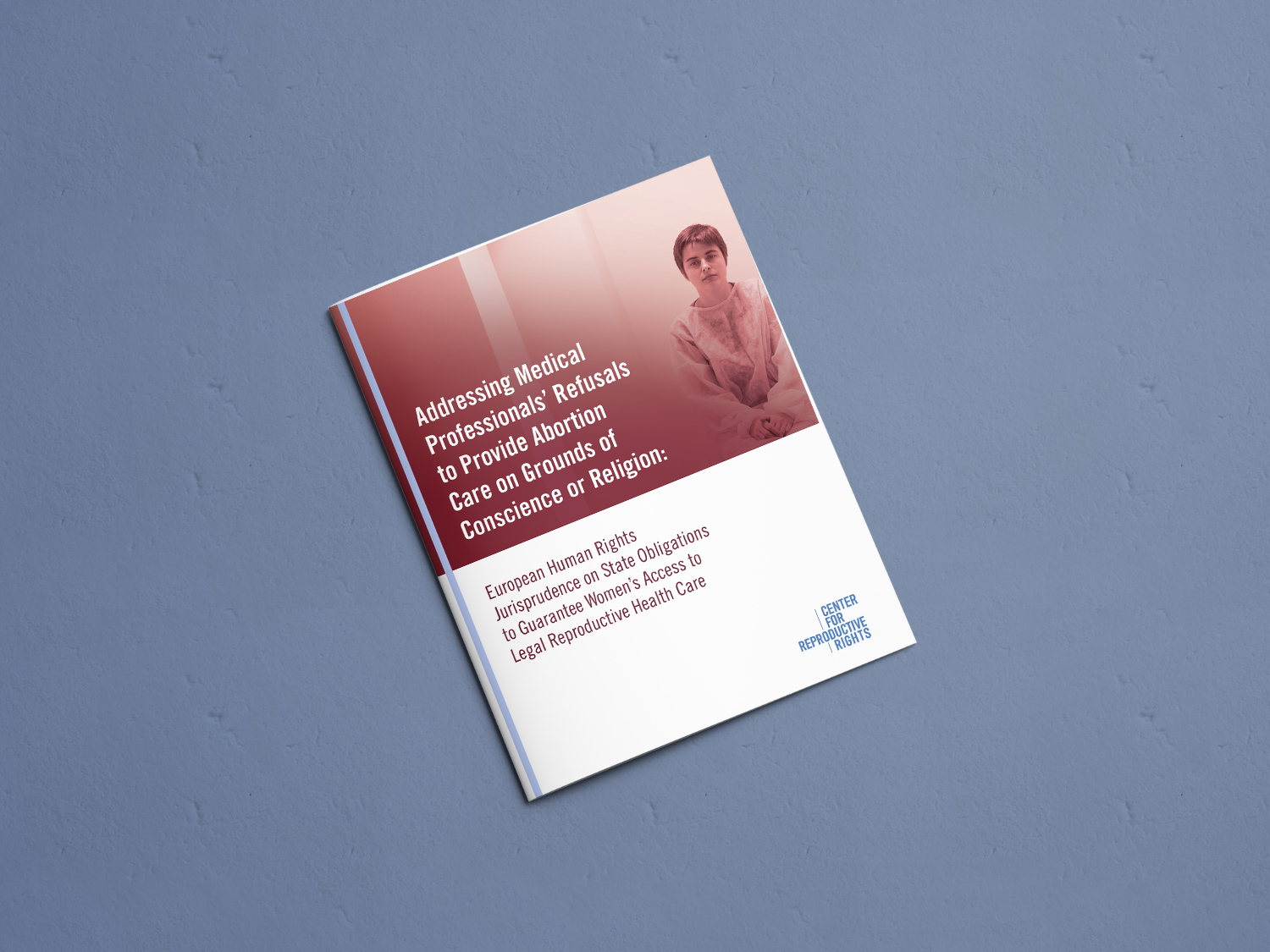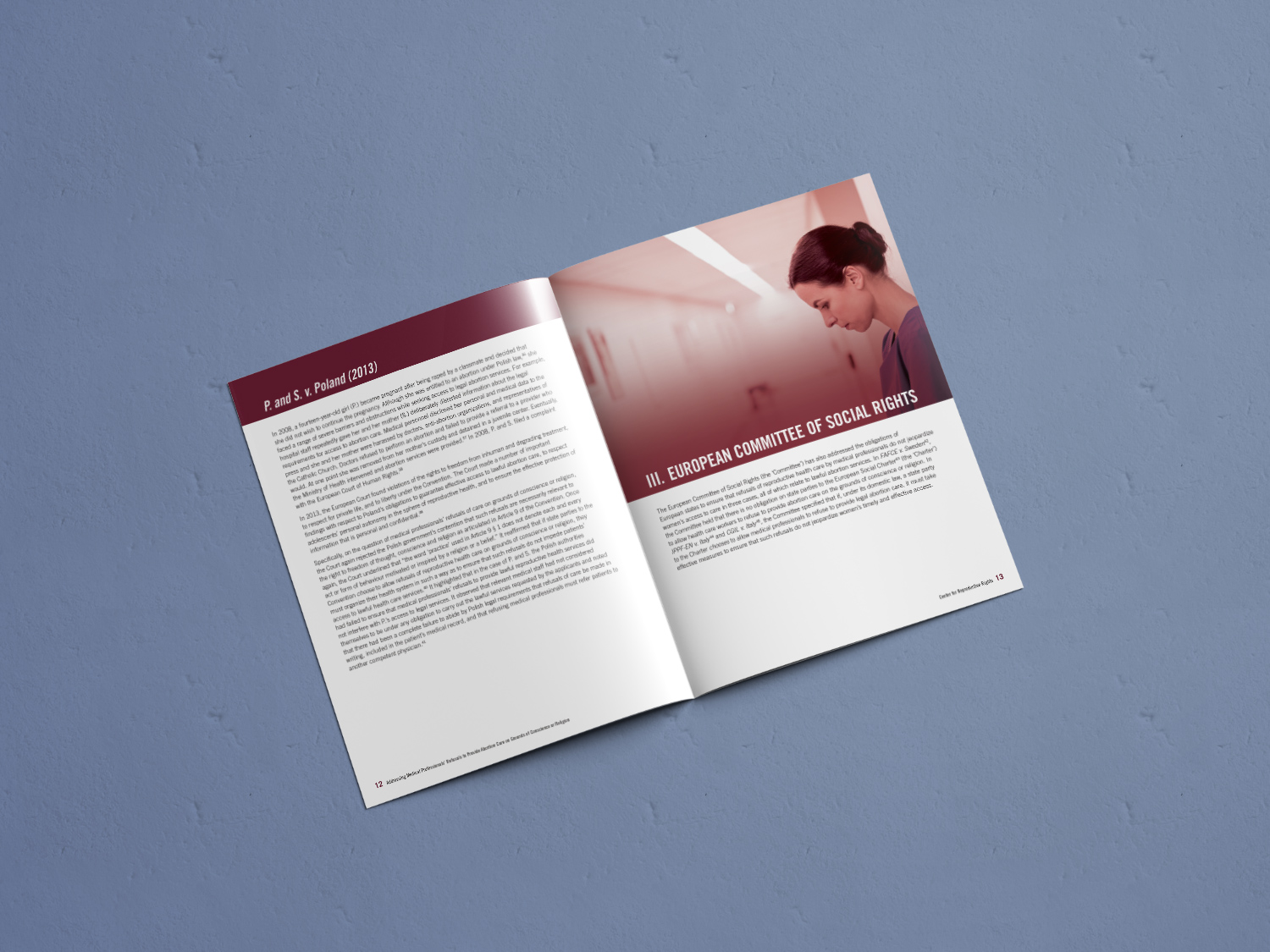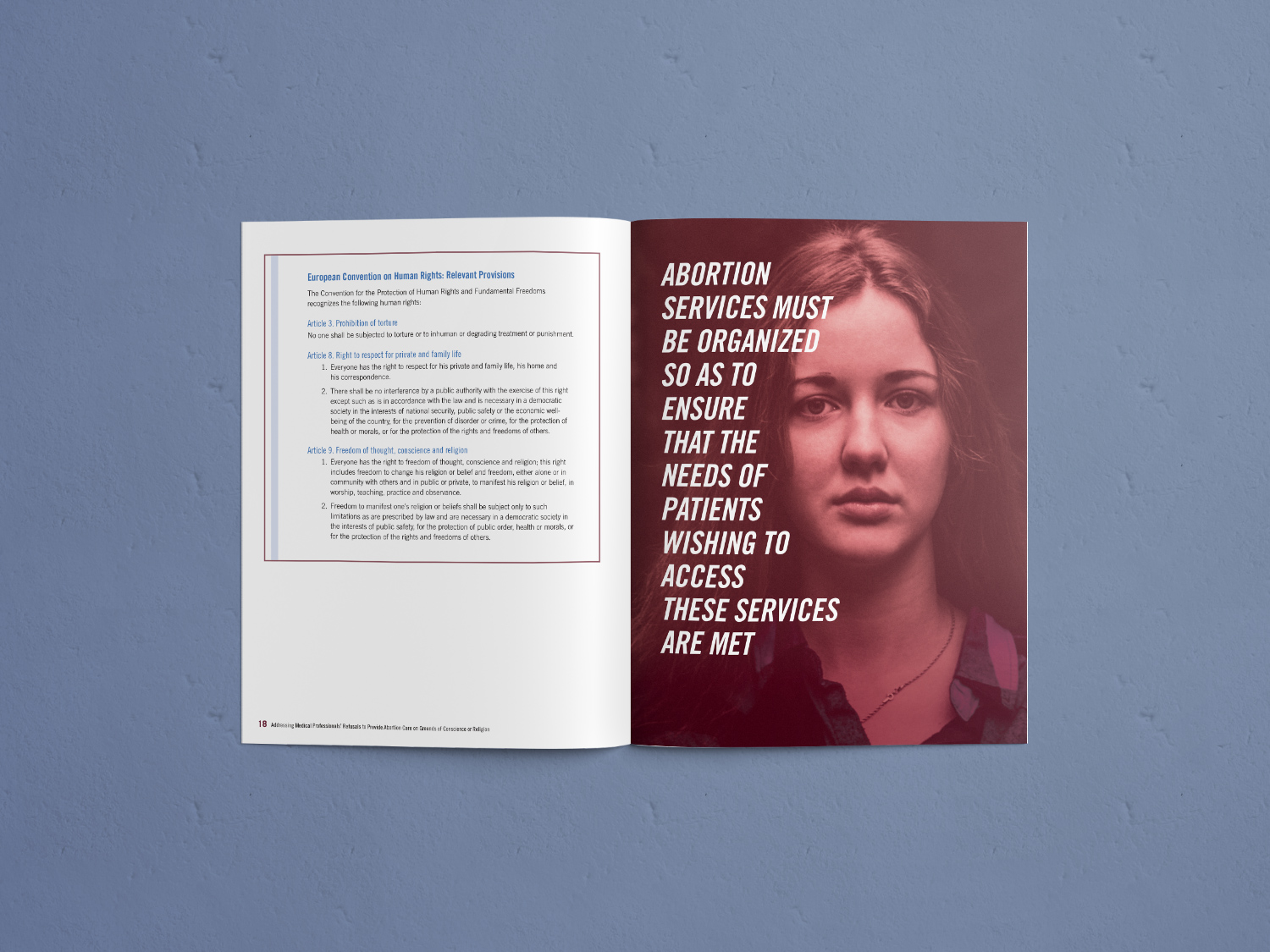 Design Process