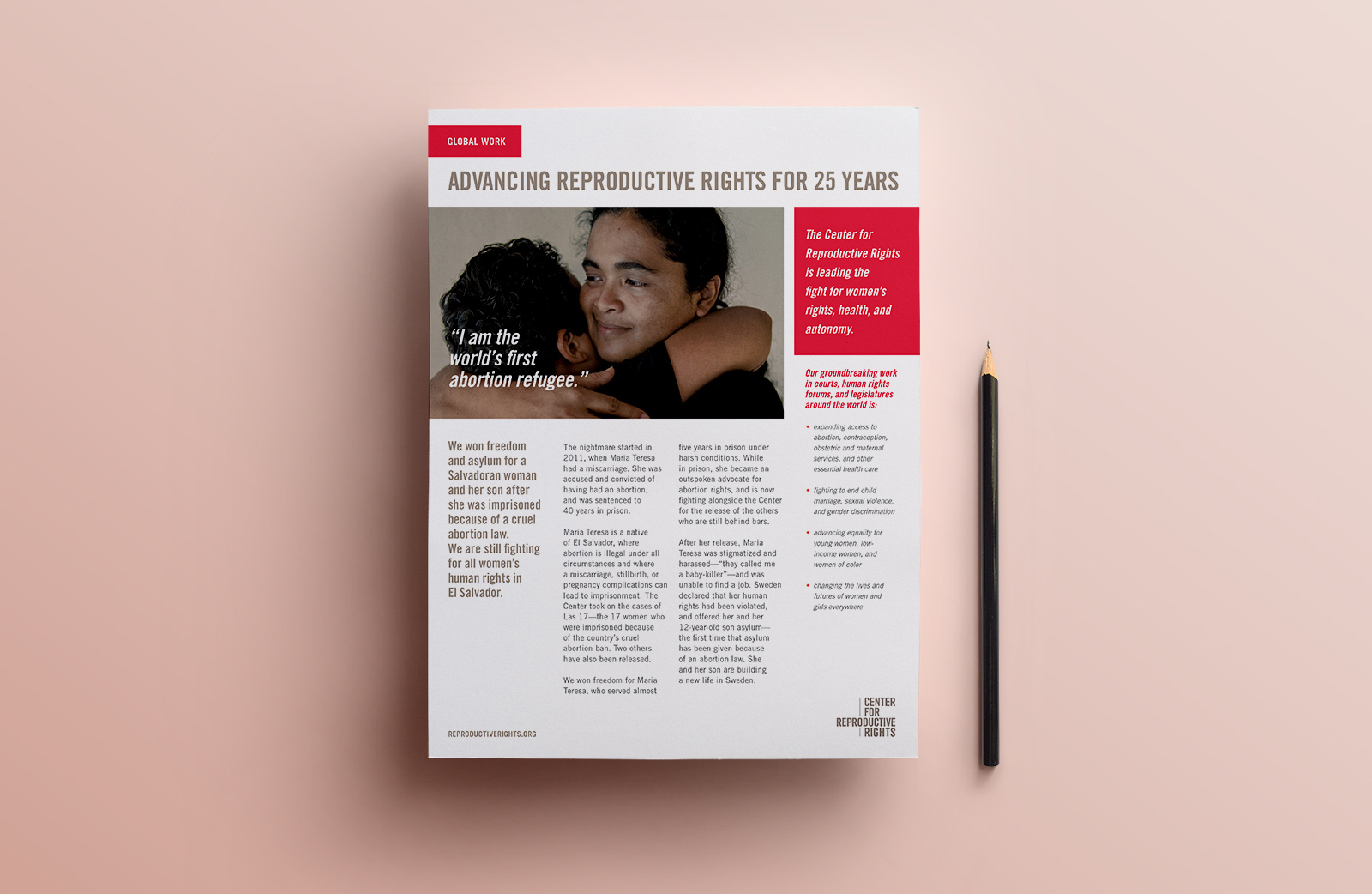 Editorial Design
Center for Reproductive Rights Fundraising Overviews Redesign, 2017
The Center for Reproductive Rights had a series of two page fundraising handouts that had been going through small changes for about a year. A new writer on the Development team put forward an initiative to rewrite, restructure, and revamp this series. What was initially 4 documents was narrowed to two and the writer worked with her team for months to get a new framework approved, then a series of drafts until finally we were able to go to layout.
On the design side, I initially drafted rough templates for the Development team to use as a means of selecting a new writing structure as well as design. Once we got the approved text, however, what was ultimately signed off on was unsurprisingly quite different and so we adapted. Additionally, with the time between the initial drafts and the final text, there was enough distance to find all the holes in the previous redesign.
And so it was in many ways back to the drawing board. I revisited a series of inspiration, employed principles of grid design, and took on constructive feedback to iterate and refine to a final product I and the Development team can be proud of.
These handouts have gone to multiple rounds of printing and also used at recruiting events to tell job seekers more about the work of the Center.
Created under the creative direction of the unconquerable Carveth Martin.
Made with Adobe InDesign CC, Adobe Photoshop CC, and Adobe Illustrator CC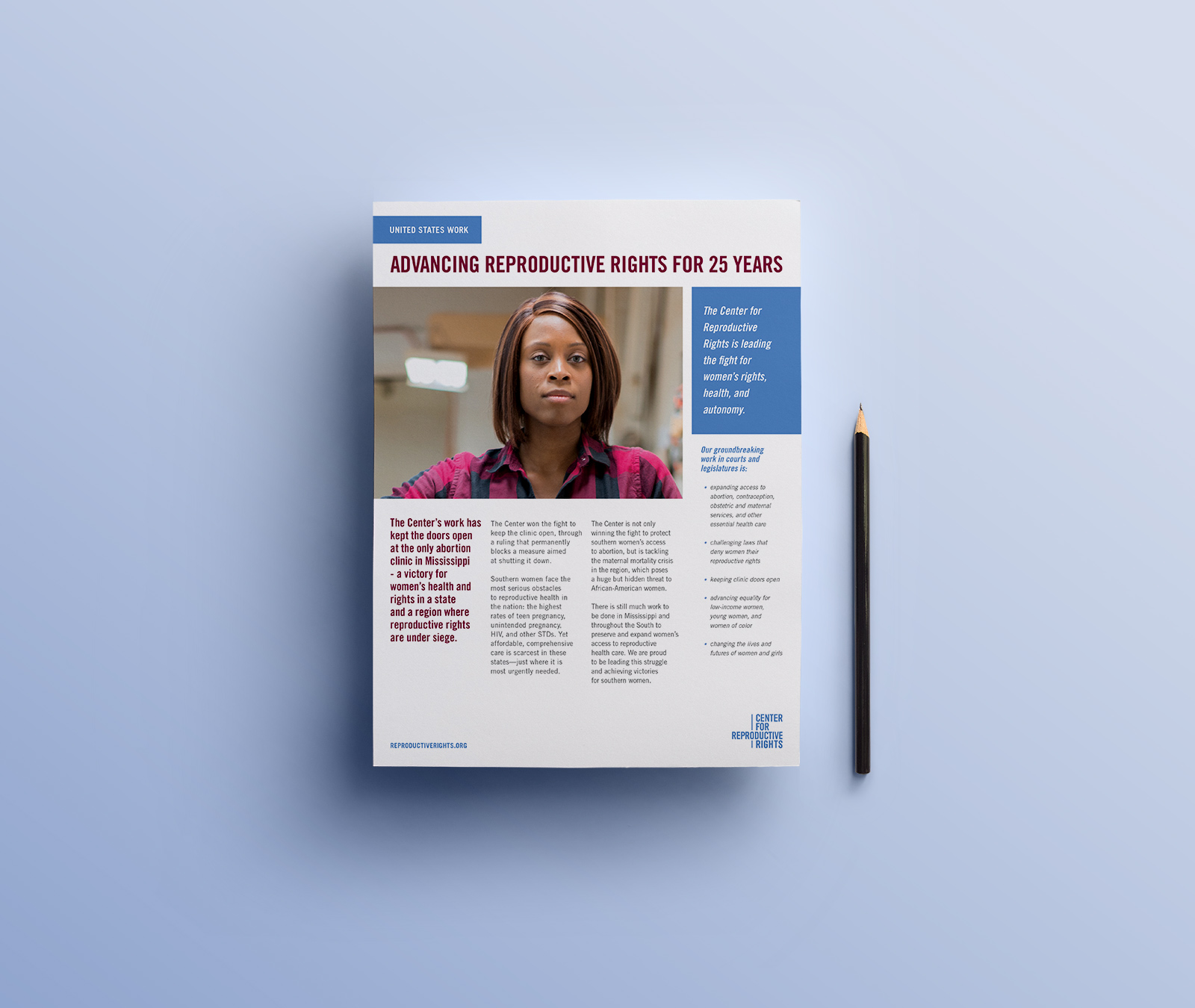 Design Process