Experiential, Editorial, & Marketing Collateral Design
Center for Reproductive Rights at Women Deliver 2019 Conference, 2019
For the Center's first booth space at Women Deliver, a women's health and rights conference held in a different city across the world every three years, I was the lead on all graphics, layout, interior design, management and production of most print collateral and handouts. Gabriel Lee led the charge on the redesign of the World Abortion Laws Map which we relaunched for the event. The booth highlighted the map, a seminal piece on reproductive rights within the human rights framework, and stories of our clients and women around the world we fight alongside.
Featured at the booth were additional graphics to attract attendees to engage with an interactive form of the map, videos, and learn more about our partnership initiatives in South Asia and Africa.
For Women Deliver, we also re-designed a central publication, the Center's pocket guide to reproductive rights within the internal human rights legal framework, and launched a new series of promotional items created to increase brand visibility for an international, multi-generational audience.
At a recent staff meeting, the CEO described it as "more than a booth… it was an exhibition with lounge chairs!"
Created in collaboration with Gabriel Lee, Digital Designer, under the creative direction of the unconquerable Carveth Martin.
Made with Adobe InDesign CC, Adobe Photoshop CC, and Adobe Illustrator CC
Booth – Layout and Graphics
Story panels up in the interior of the booth.

The exterior of the booth on day one of the event.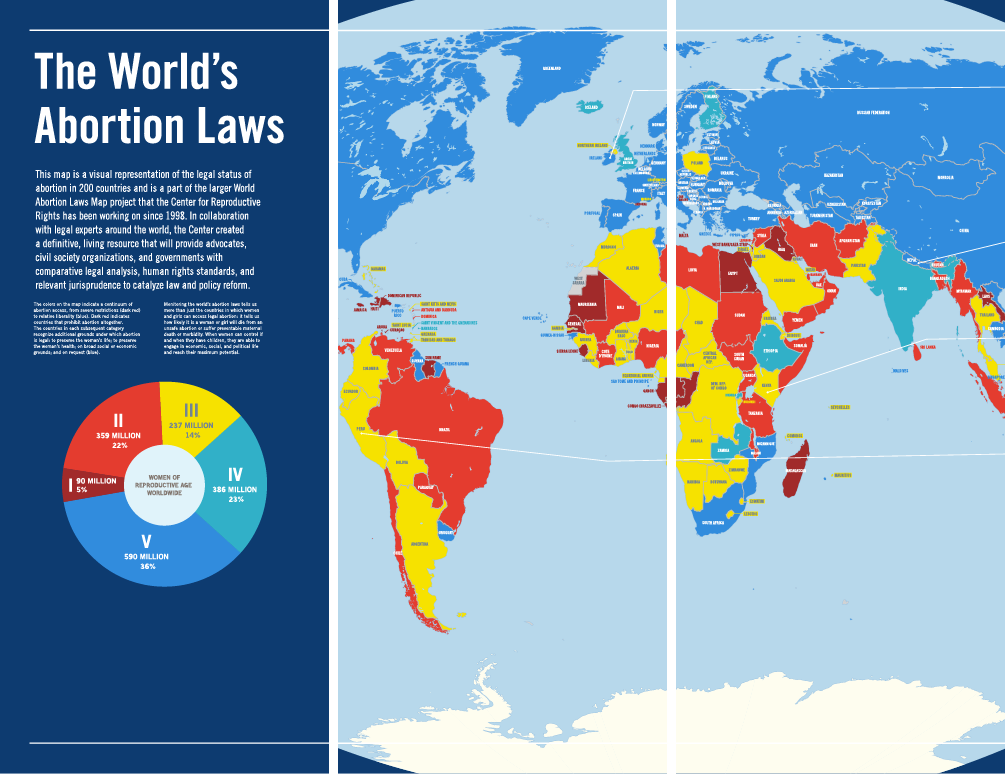 Pull up banners telling more about global initiatives of the Center.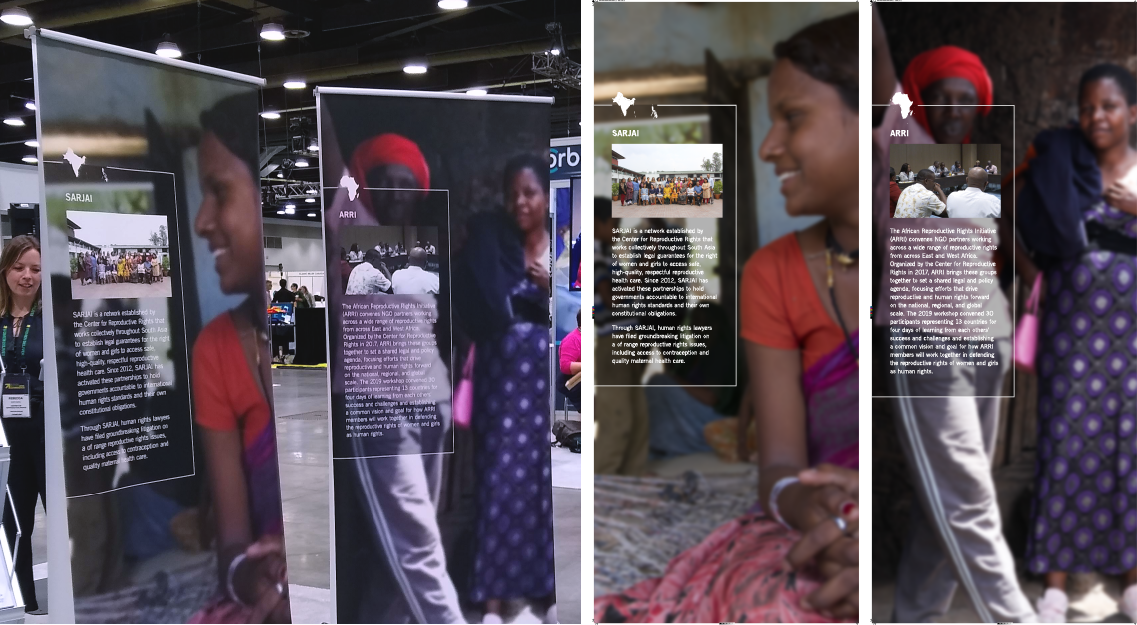 Pull up banners to introduce the World Abortion Laws Map as an interactive piece to the attendees of the conference.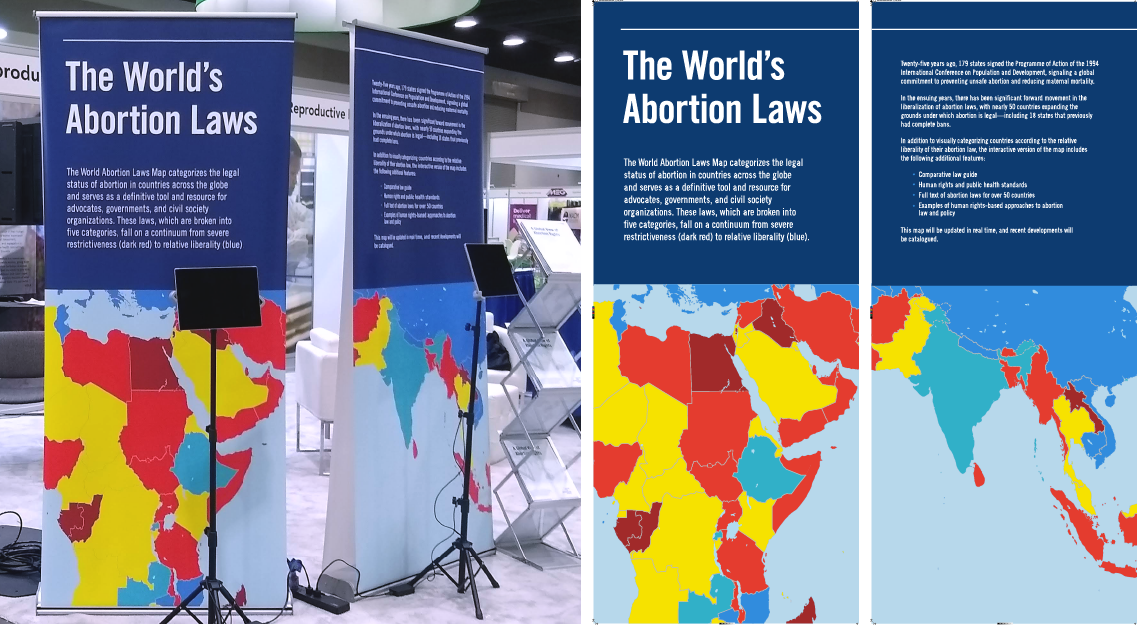 Publication – Reproductive Rights are Human Rights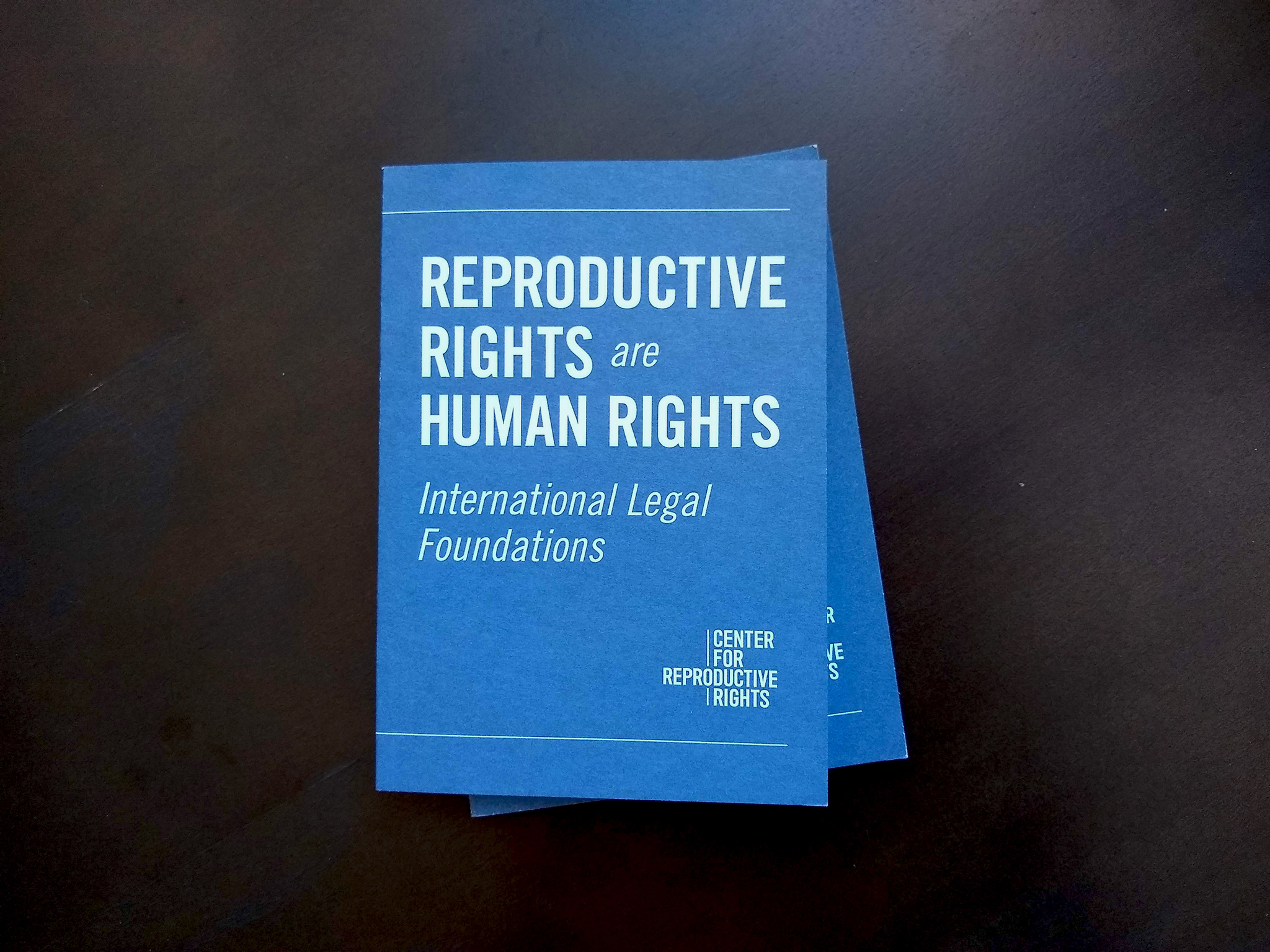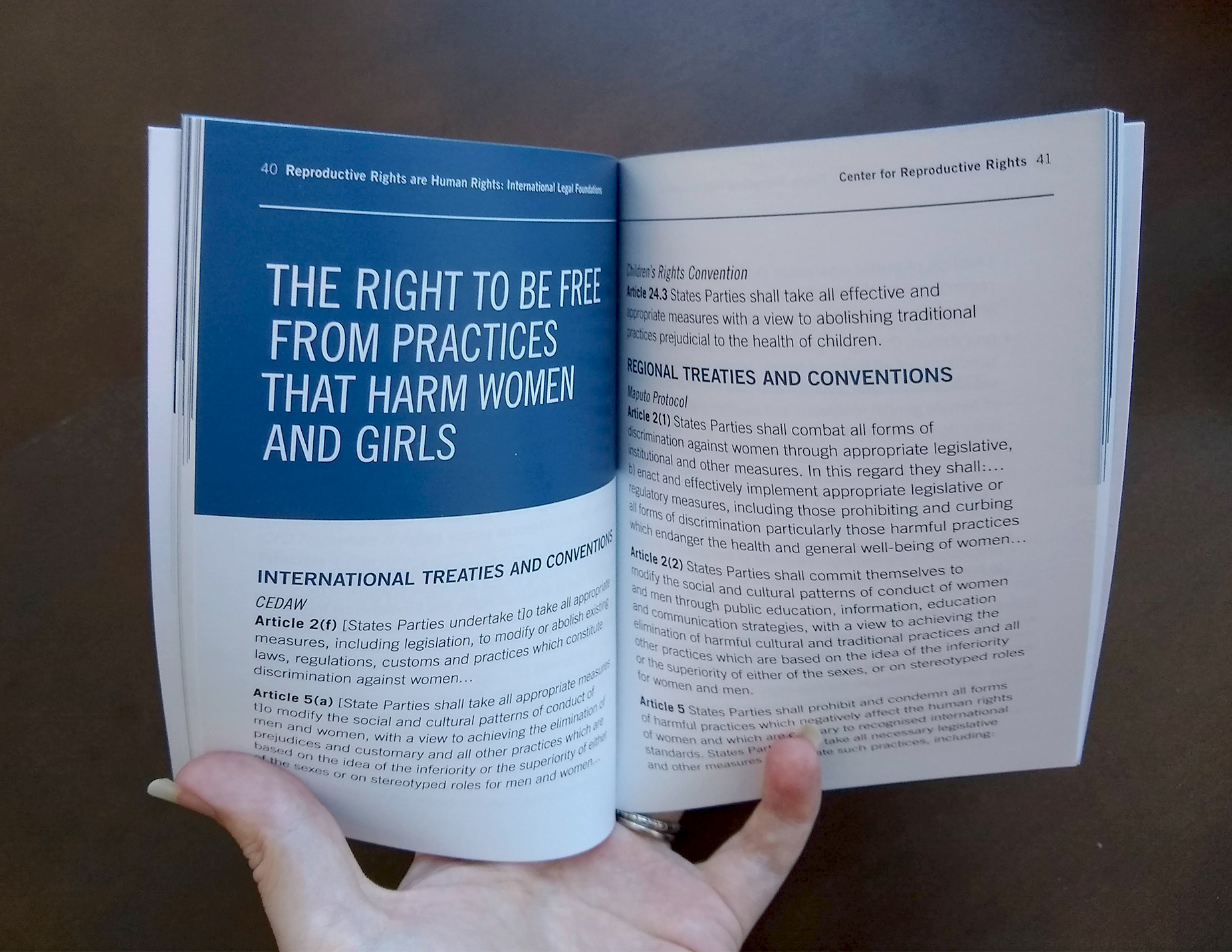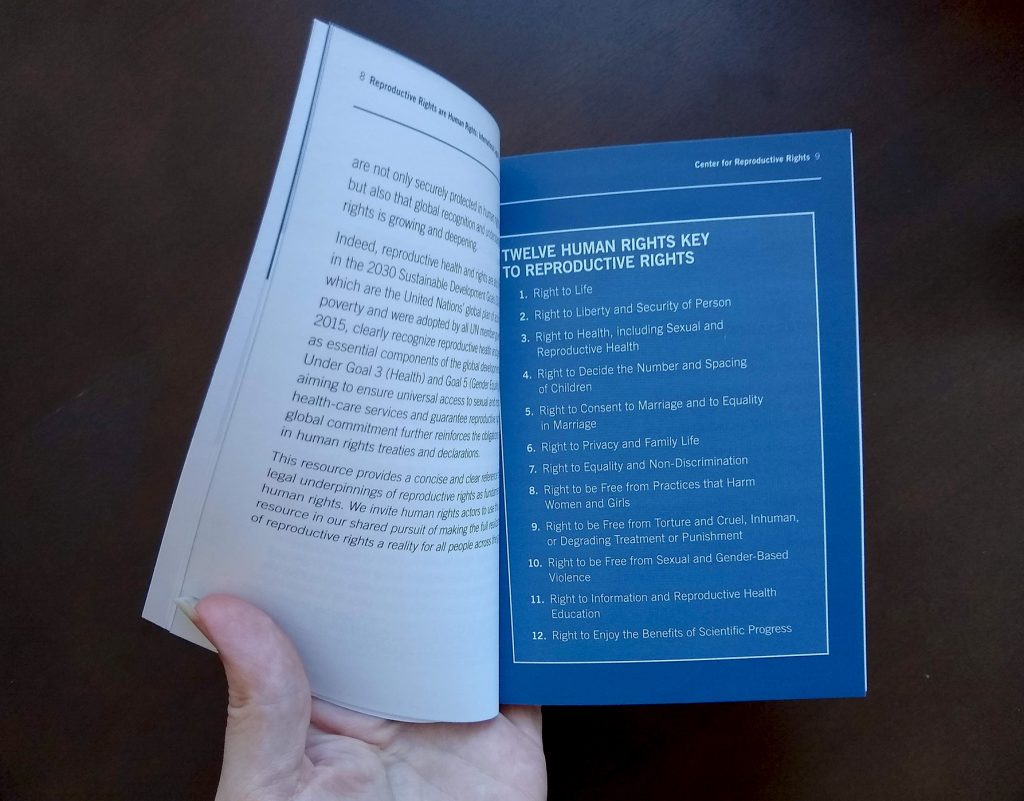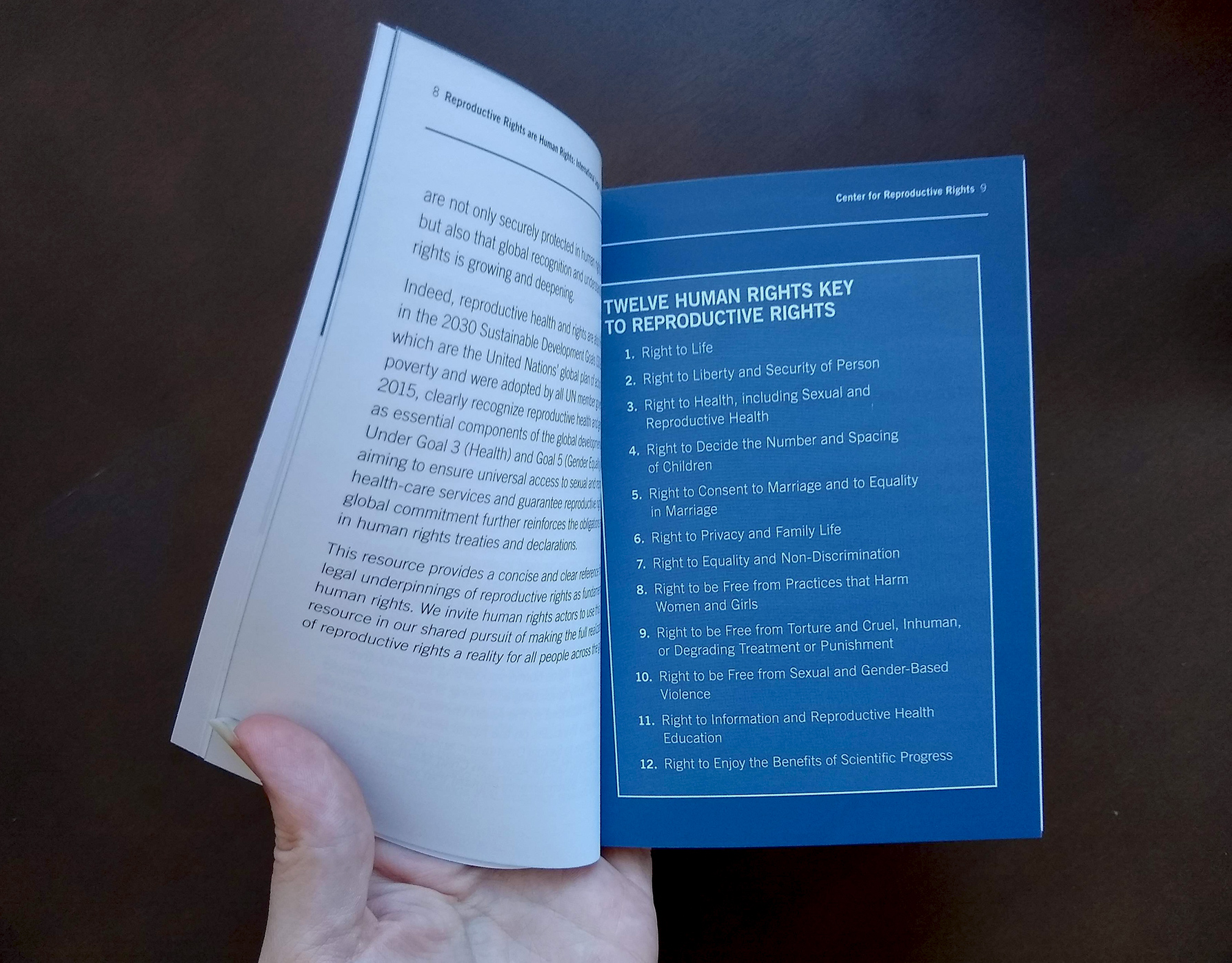 Promotional Materials