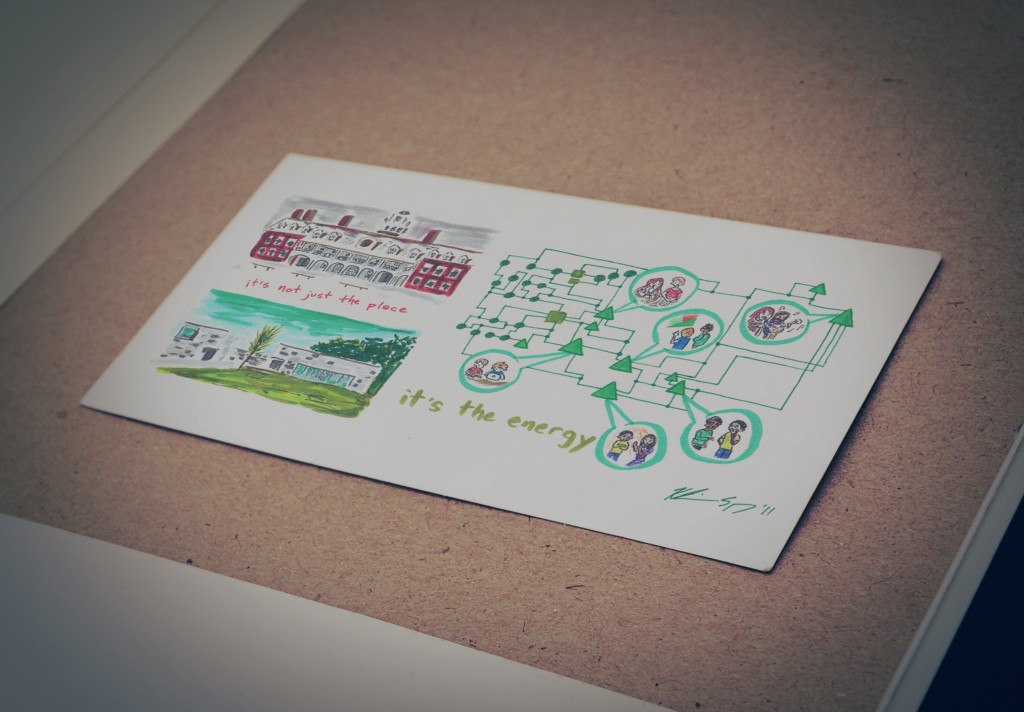 Bennington College, Fundraising Postcard, 2014
Commissioned by my Alma Mater, I created this postcard for alumni as part of a fundraising campaign.
Using inspiration from IBM circuit diagrams, I illustrated the collaborative environment where we all come from and how we are all connected globally and intellectually. In the postcard, we see students crossing paths throughout the Bennington College campus and the world.
Made with Marker, Ink, Graphite, Photoshop (Adobe CS5)