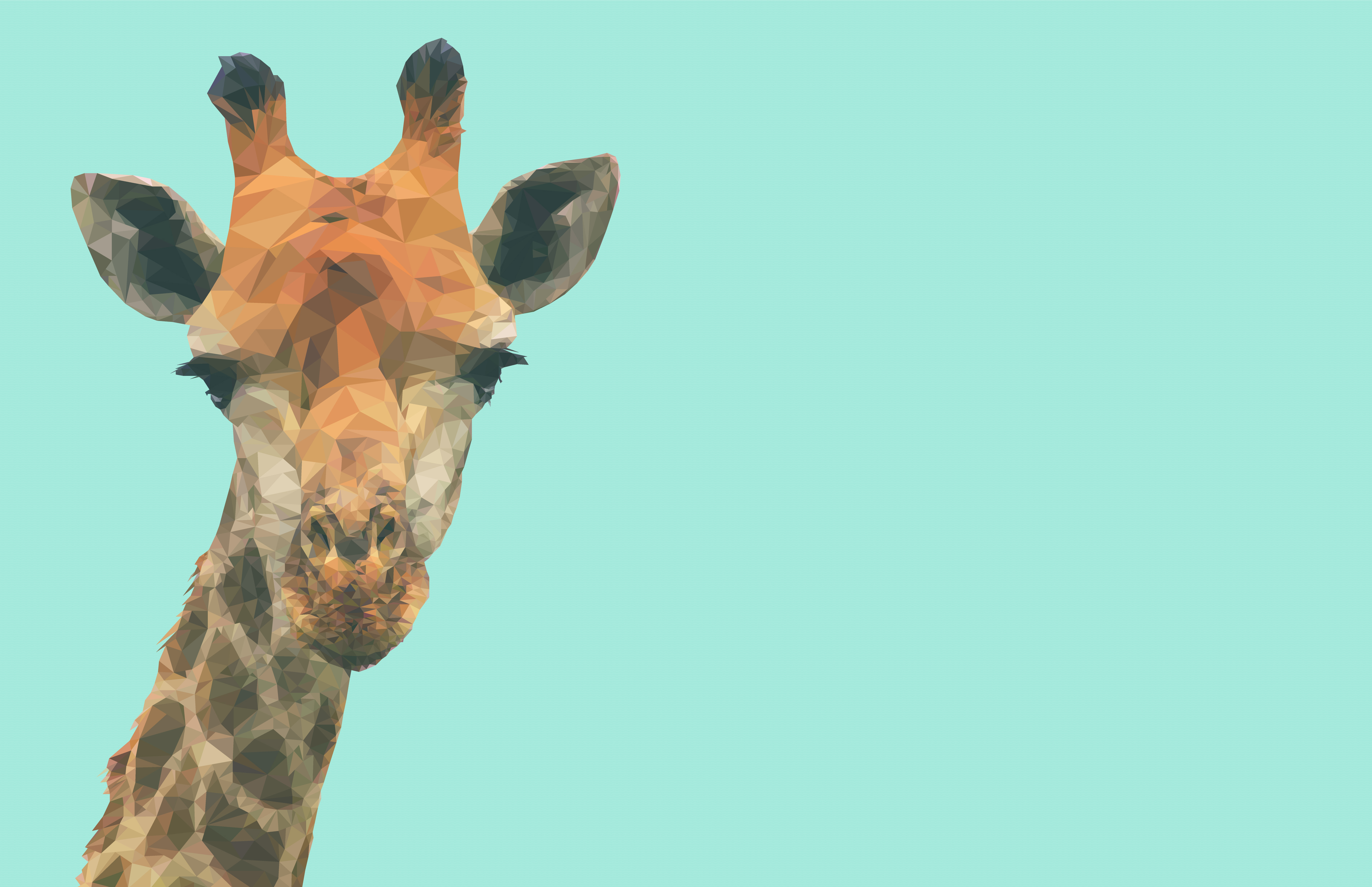 Digital Illustration & Event Collateral Design
Low-Poly Giraffe, 2015
I am a sponge for design trends and patterns. Inspired by the low poly art and illustration, I created my own low-poly piece.
In our research for our upcoming wedding, my fiancé and I found that zoos can be amazing wedding venues. Unable to hold myself back, I used the low-poly giraffe I made with our wedding colors to create a potential wedding invitation. The typography combines traditional elements with a modern sensibility. The date and the location were not yet confirmed, but dreaming is free.
Since we got married at a museum instead, I repurposed this lovely giraffe on Society6 to give everyone an opportunity to cozy up with this animal.
Made with Photoshop and Illustrator (Adobe CS5 and CC 2014)
Drafted Save the Date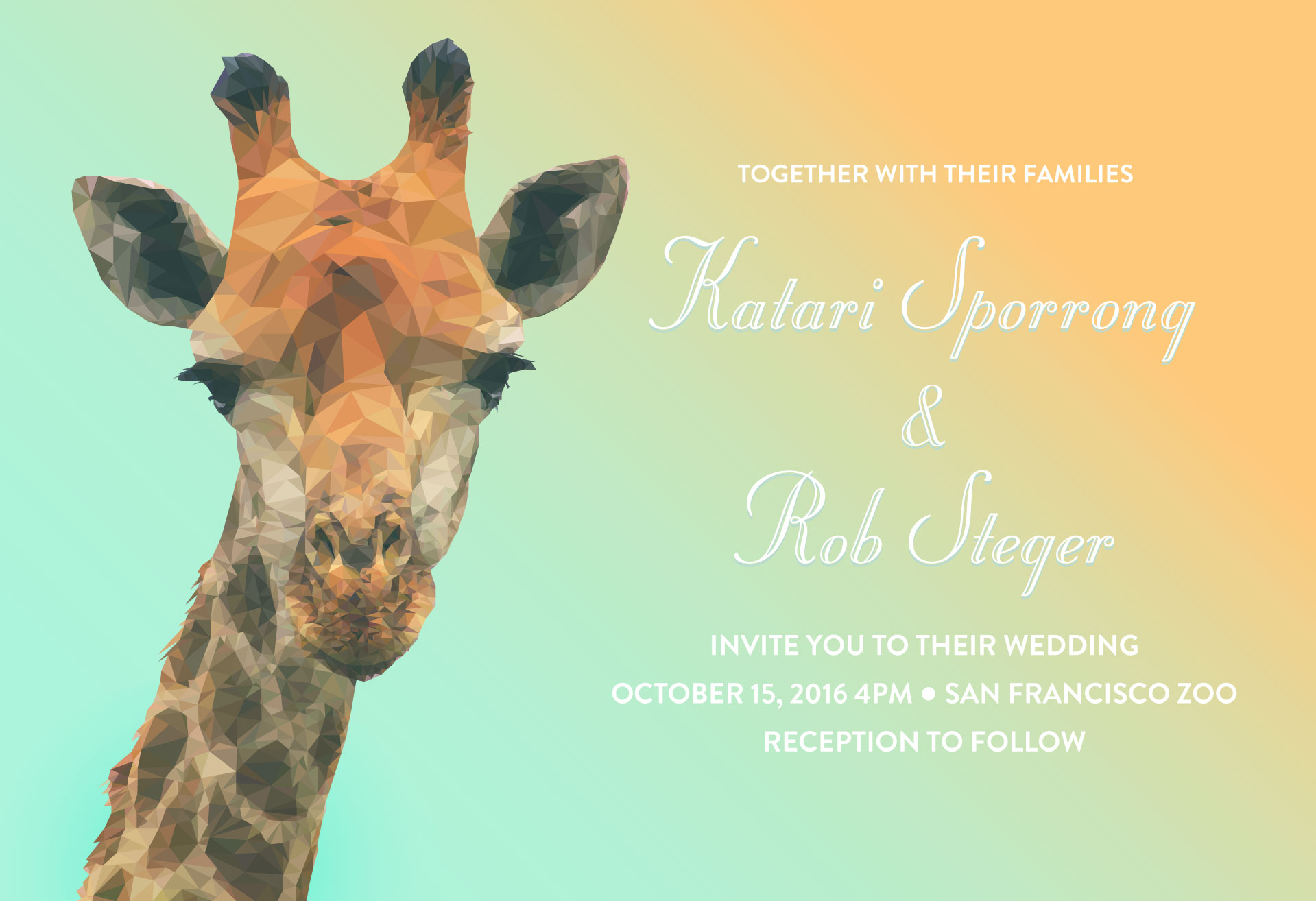 Giraffe as Decor and Accessories