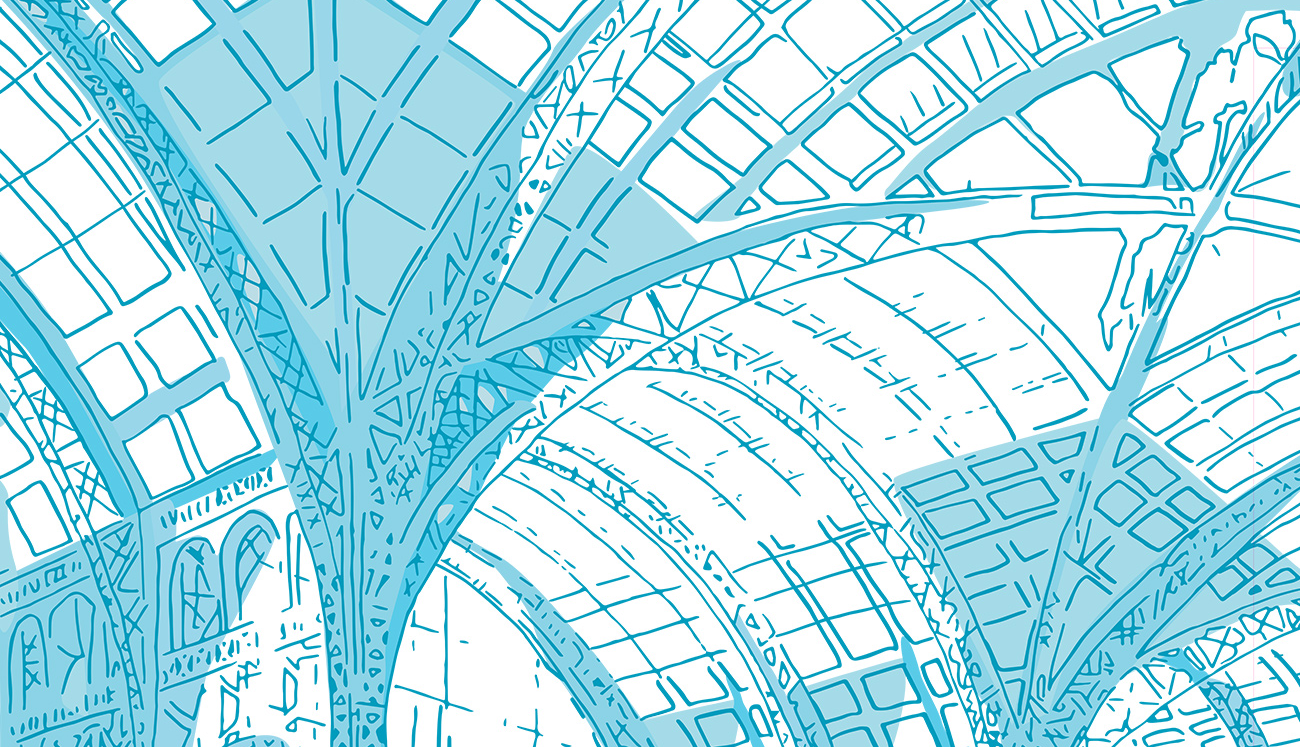 Illustration & Experiential Design
Penn Station, Wall Graphic, 2016
After Rocketrip moved to a new office in Midtown Manhattan, the walls were feeling a bit too bare. As a start-up working within the travel space, a beautiful view of the classic train station fit both the location and the brand.
The Process
After passing on concepts with more or less literal connection to travel or the history of innovation in travel, we were inspired by All the Buildings in New York to create a hand drawn graphic for this wall.
The original Penn Station, torn down and rebuilt in the 1960s, with its vaulted industrial ceilings made for a clear choice of a subject.
I sourced photos of the train station and created a rough mockup of the idea in situ on the wall. Once approved by the executive team, I printed and traced the station to get all the details. These were brought into Illustrator where I recreated the drawings as vectors and refined all necessary edges. We brought in swaths of color to create more depth.
Hand Drawn Layers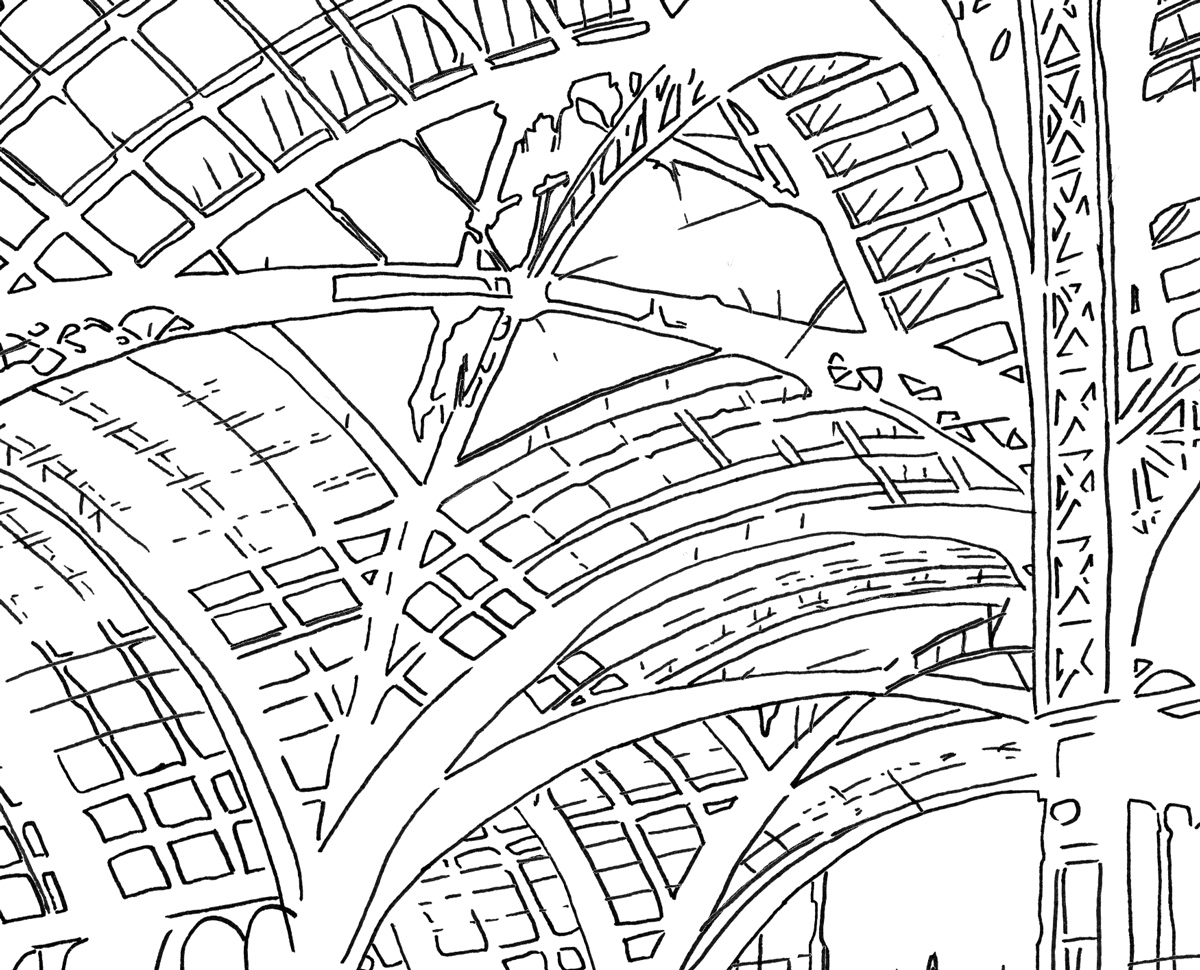 Development with Color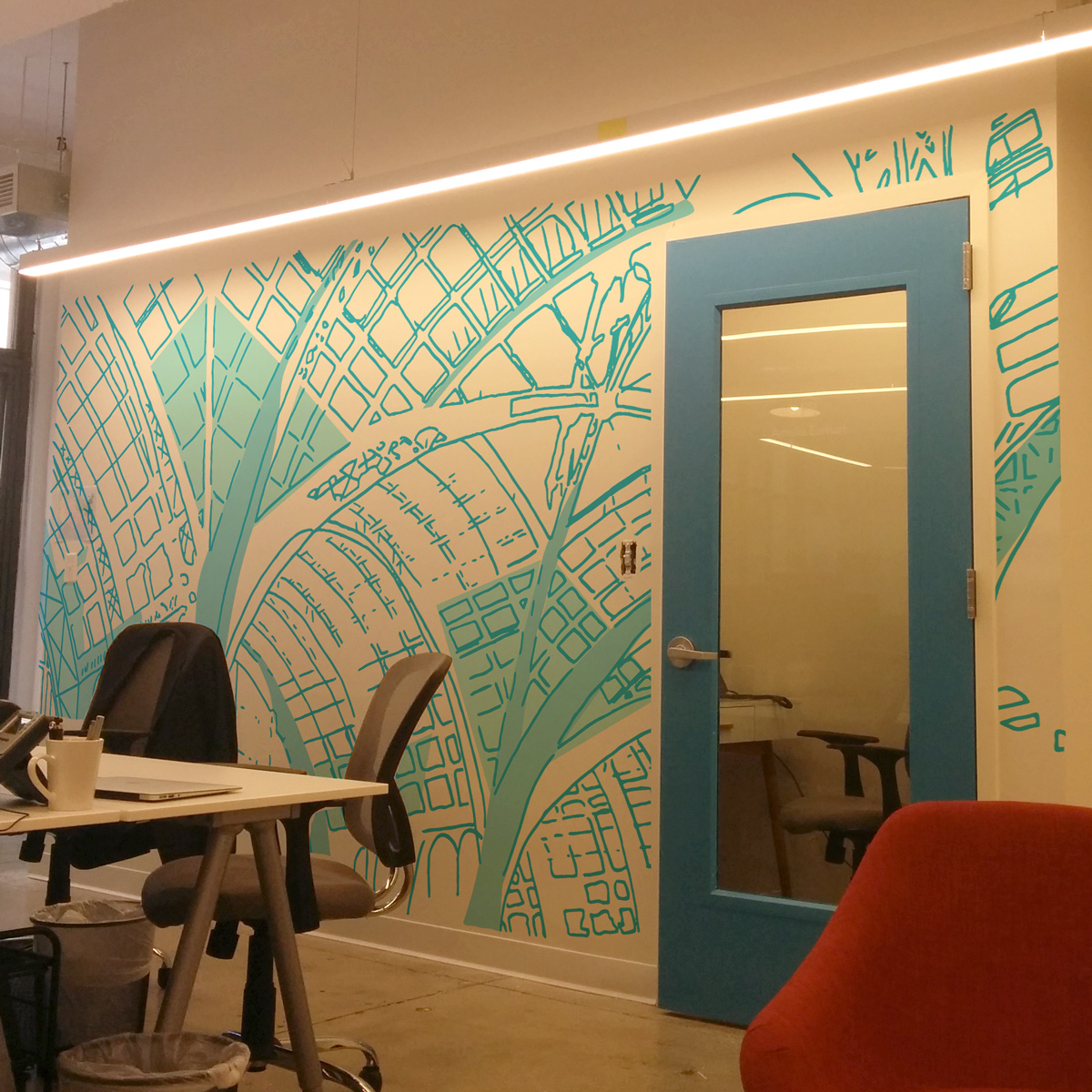 Installation and Result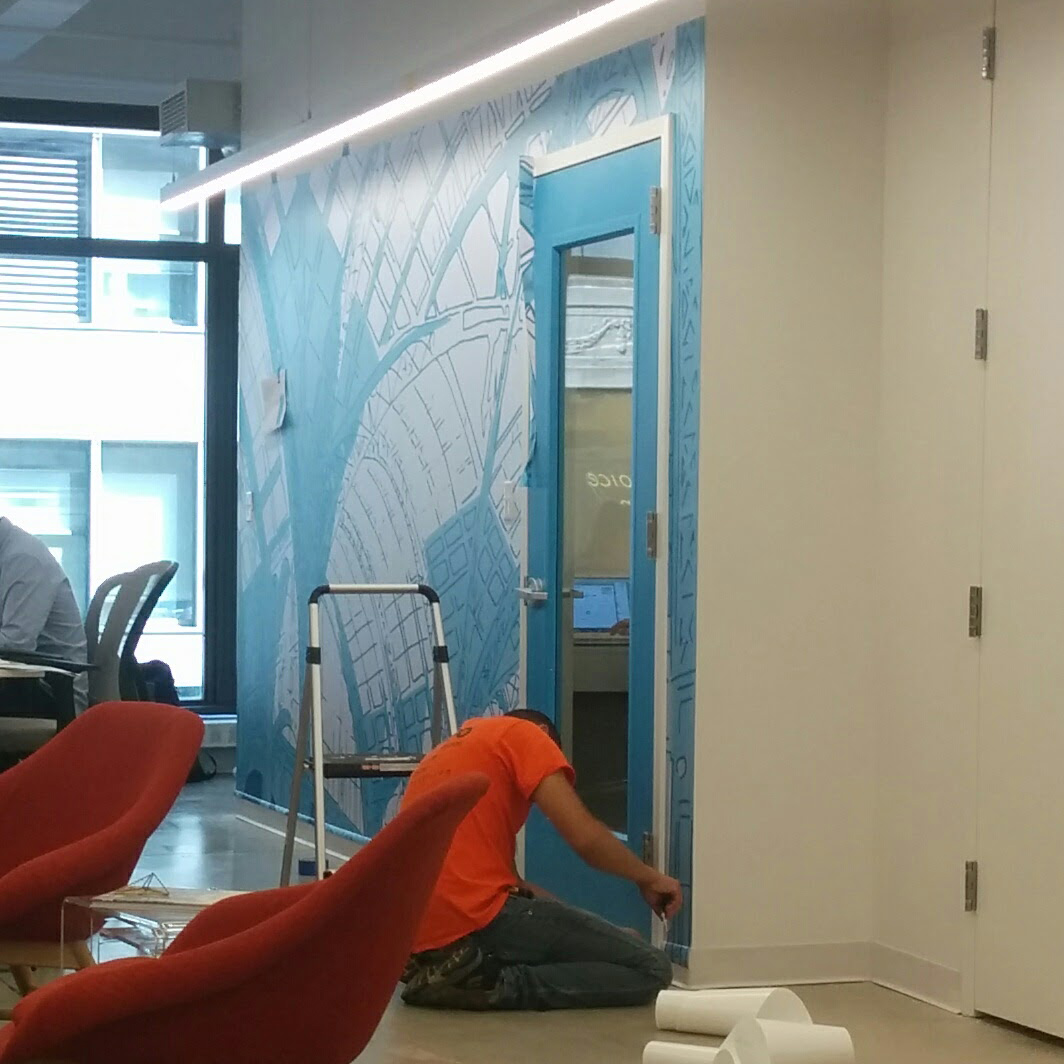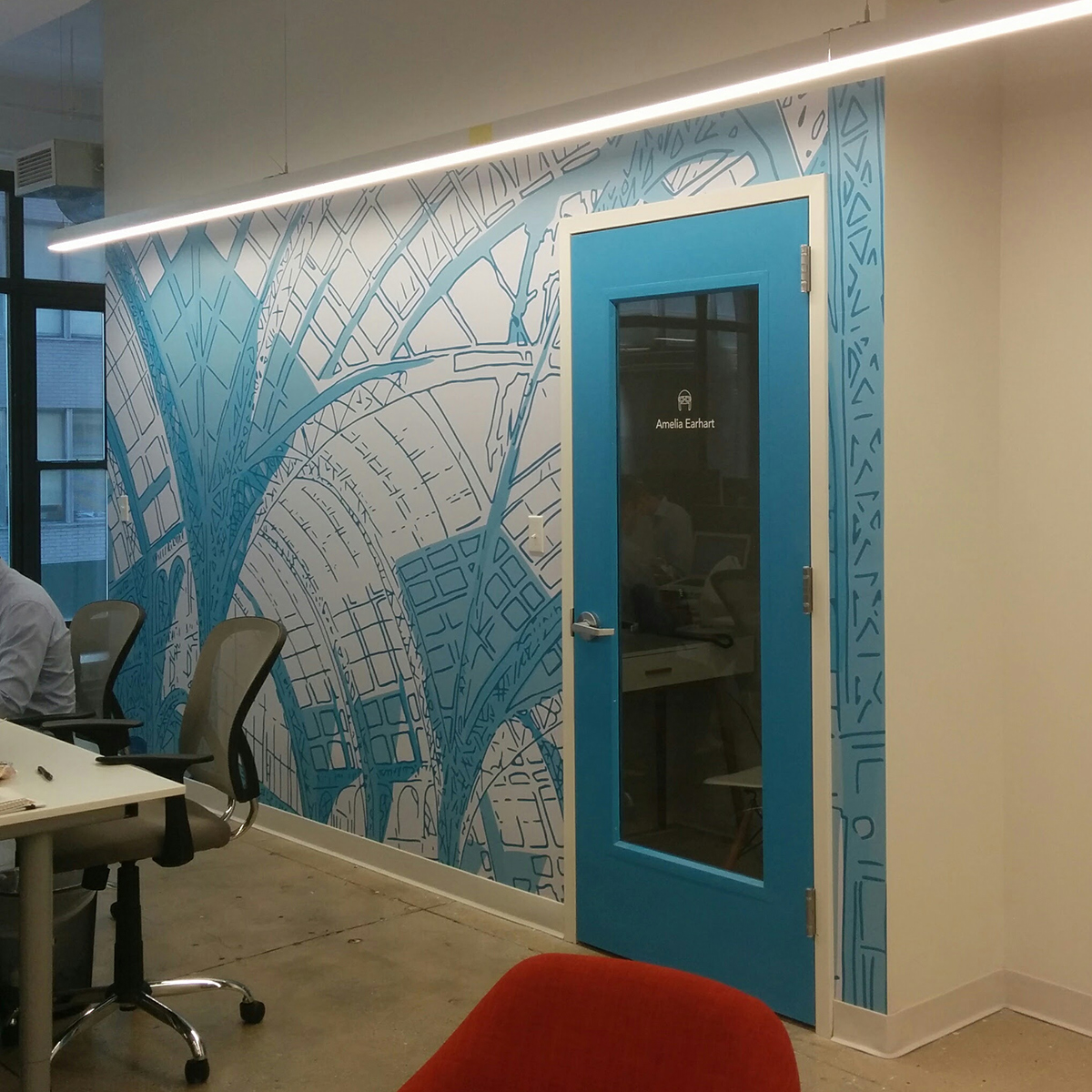 Take Aways
This was an amazing, immersive project. Each detail was tended to and it was incredible to see the final product on the wall. The scale was intimidating, but the result was equally rewarding.
Created with creative direction by Lisa Mascali.
Made with ink, paper, vinyl, Photoshop, and Illustrator (Adobe CC 2016)