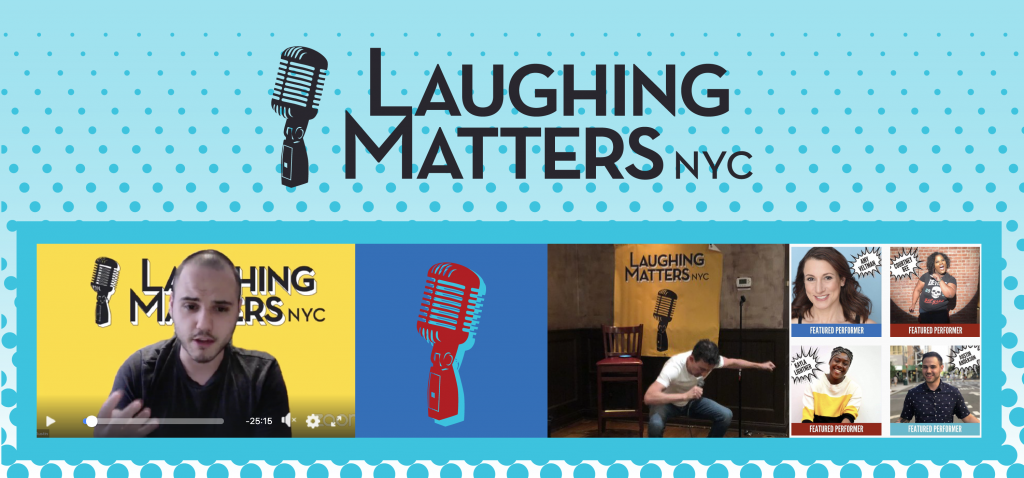 Brand Design & Illustration
Brand Identity Toolkit, Laughing Matters NYC, 2019
In summer of 2019, I went to a small below ground club in Greenwich Village to see a colleague's stand up. Maybe it was how hard I was laughing at her set in the tiny space or that she loved my designs for our organization, or perhaps both, but soon after, Casey Bauer approached me about a project she was working on. Along with two other comics, Casey was putting together a comedy collective interested in play, community, and common cause. She's handy with a breadth of design tools, but she realized the benefit of investing in a grounded set of brand materials to work from.
Over drinks, I outlined an iterative process for building a brand for this new collective:
Rough sketches of the brand icon they had in mind
Refinement of the icon and wordmark font options
Finalize icon, refine wordmark, draft color palettes
Finalize icon and wordmark pairing, refine colors, draft additional illustration assets
Finalize full set
Share the set of deliverables
Casey was game and soon shared a series of reference materials and inspiration: comedy fliers from her circle, illustrations that sparked ideas for her collective. I am so grateful that we quickly agreed to this iterative process since not long after I first sketched ideas, they realized they needed a new name and a slight shift of concept. Where they were leaning into the idea of a "pop-up" with surprise and delight as the core tenant, now they wanted to pull back a bit on that and draw in more vintage comic themes.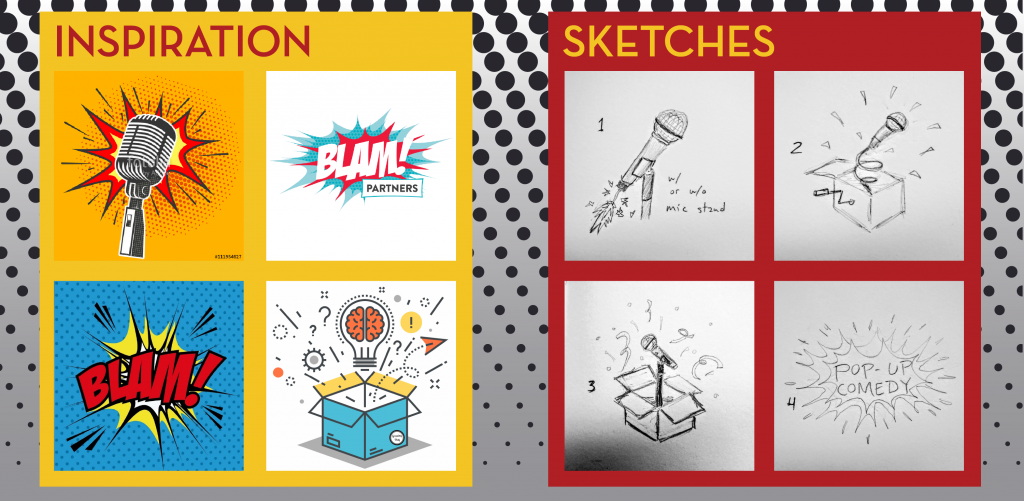 Once that was resolved, we jumped quickly into fonts and colors. The process picked up and went in a bit of a happy blur. I drew from my love of Roy Liechtenstein, golden age comics, and classic comic strips to get sillier, louder, and bolder. I went to the Andy Warhol retrospective at the Whitney and was eager to come home to work on my own pop art marketing.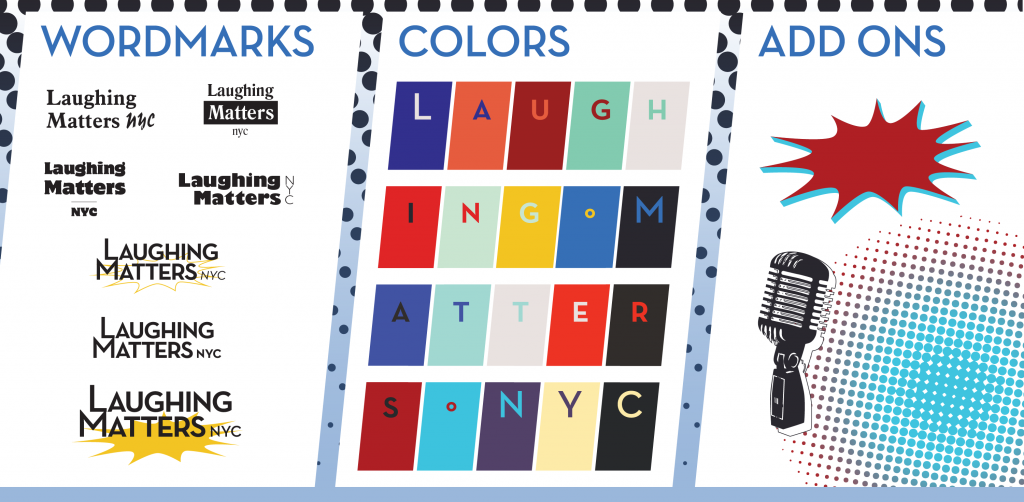 Ultimately, Laughing Matters NYC got a huge toolkit of materials and variations to play with. Even during lockdown, they continue to play with the brand as they host shows on Zoom and post TikTok sketches across their social channels. It's thrilling to see this brand living and growing in the world and I can't wait to see where it goes next.
Made with Adobe Photoshop CC 2019, Adobe Illustrator CC 2019, pen and paper