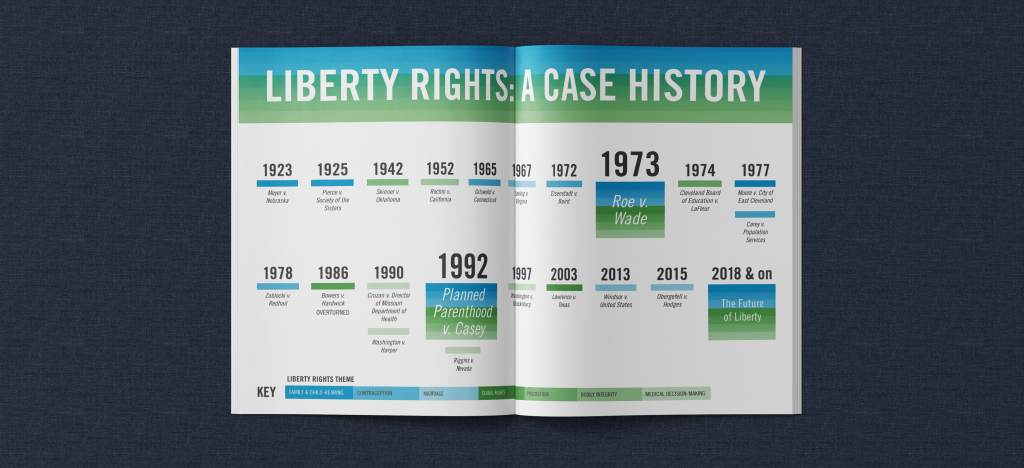 Editorial & Infographic Design
Roe and Intersectional Liberty Doctrine, 2018
With waves of anti-choice judges being appointed to Federal Courts, in early 2018 the Judicial Strategy team at the Center for Reproductive Rights put together a report outlining the firm ground that the landmark Roe v Wade Supreme Court case stands on along with the subsequent cases it supported.
Initially submitted to be a printed as a dry list of cases, I saw the potential to draw out the core intent of this report: Roe is enshrined in decades of court decisions before and after it cemented abortion access as a right. Reading through the original Word document, I wanted everyone who read this to understand what I did: that this was as cinematic a statement as "If you want them, you'll have to go through me."
To highlight how firmly planted Roe is in case history, I wanted to visualize that time throughout each theme in the report and most importantly, across all the cases noted in the report. To ensure that we made this truly pop, I asked Gabriel Lee, the Digital Designer on our Communications team, to collaborate on the graphics. Together, we iterated on the central and individual timelines, cover art, and photography throughout.
Once printed in May of 2018, it went to multiple print runs for distribution at events including the Center's annual State Leadership Summit in Washington DC which brings together advocates, legislators, and partners from across the country to work on strategies to improve abortion access and reduce barriers to healthcare. There it was used as a central reference for conversations on the current threats to Roe. In the wake of Brett Kavanaugh's nomination and confirmation, aspects of this report were also adapted to a web page to make the content more interactive for online reference.
I'm very proud of my and my colleague, Gabriel Lee's, work on this report. It stands as one of the most concise and compelling reports I've designed at the Center, as well as one of the most useful tools for advocacy for our work in the US on a federal level.
Made with Adobe InDesign CC, Adobe Photoshop CC, and Adobe Illustrator CC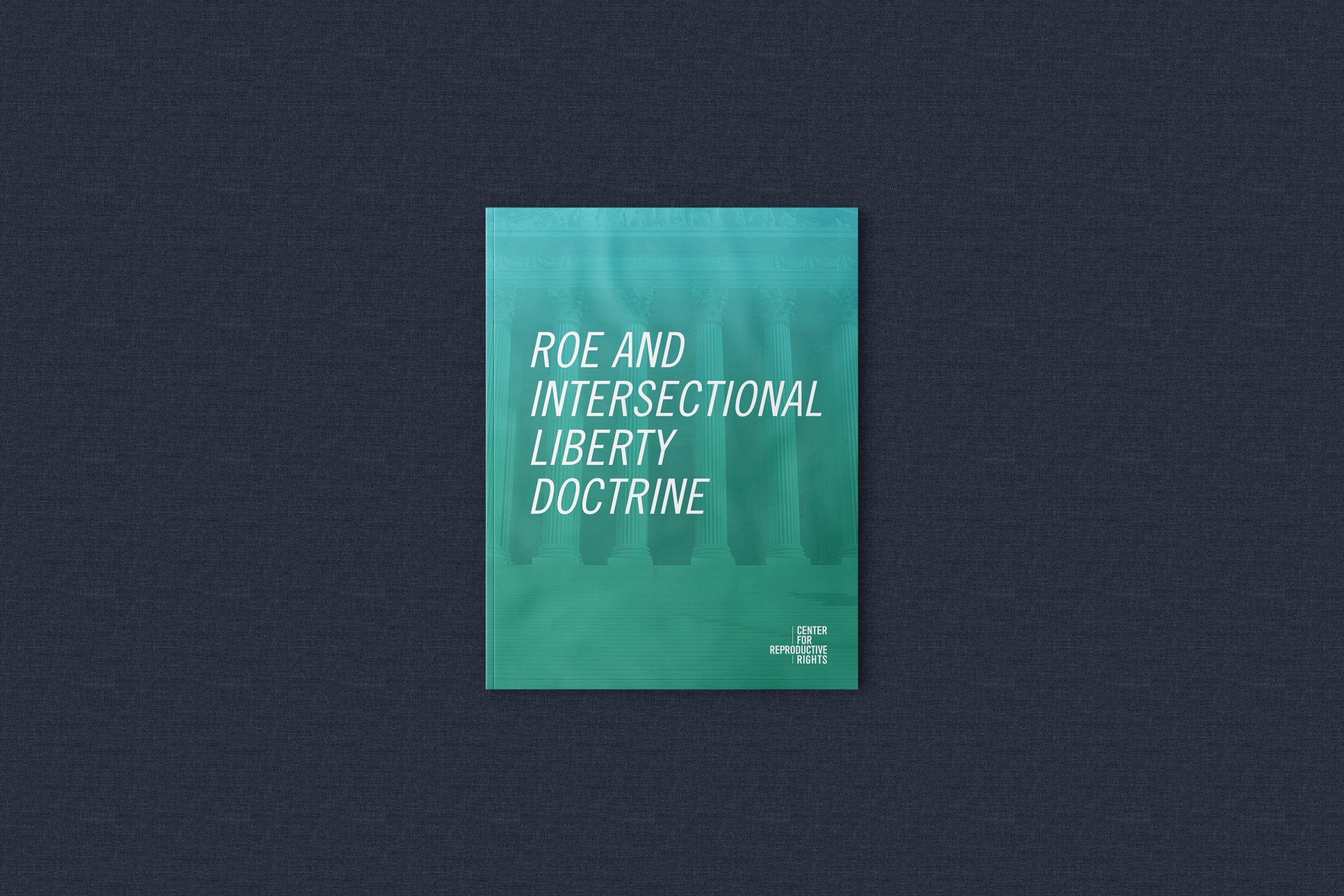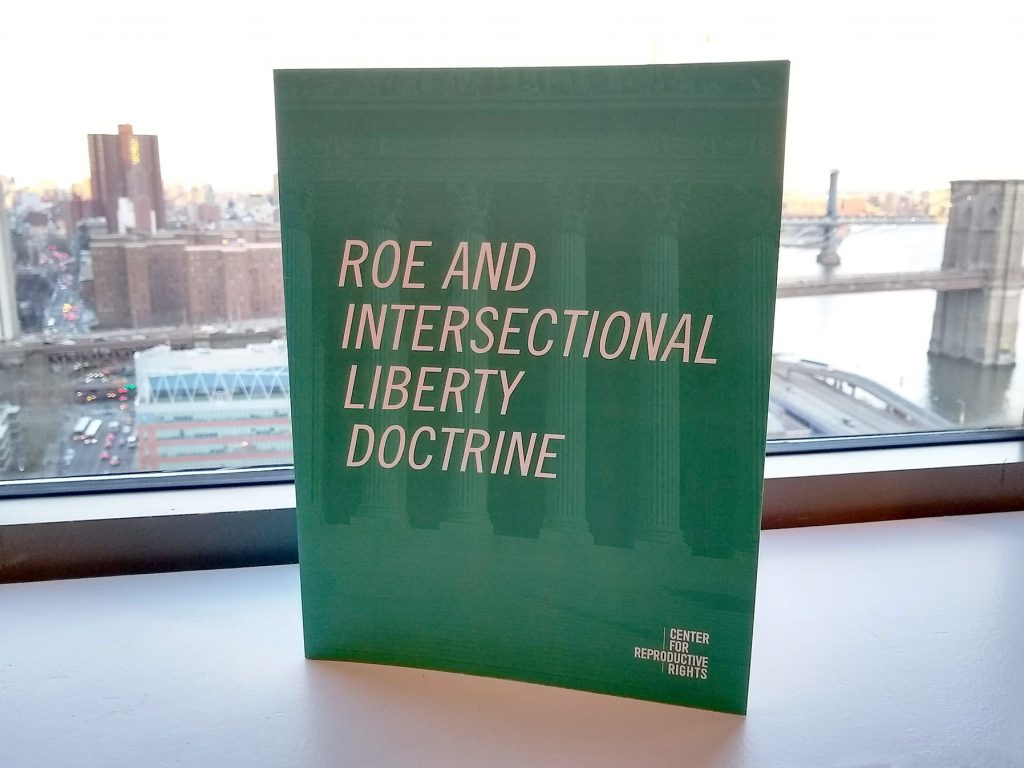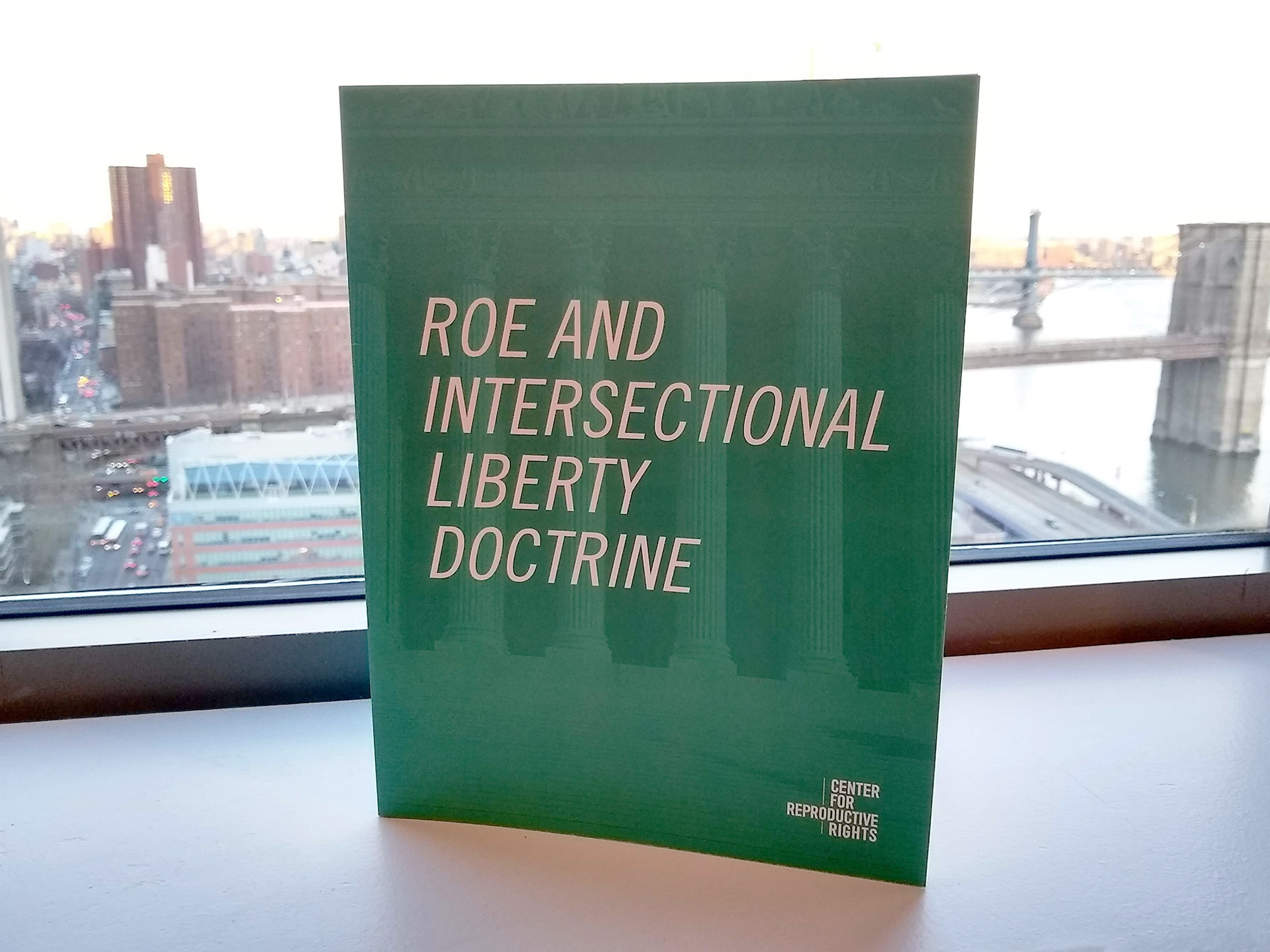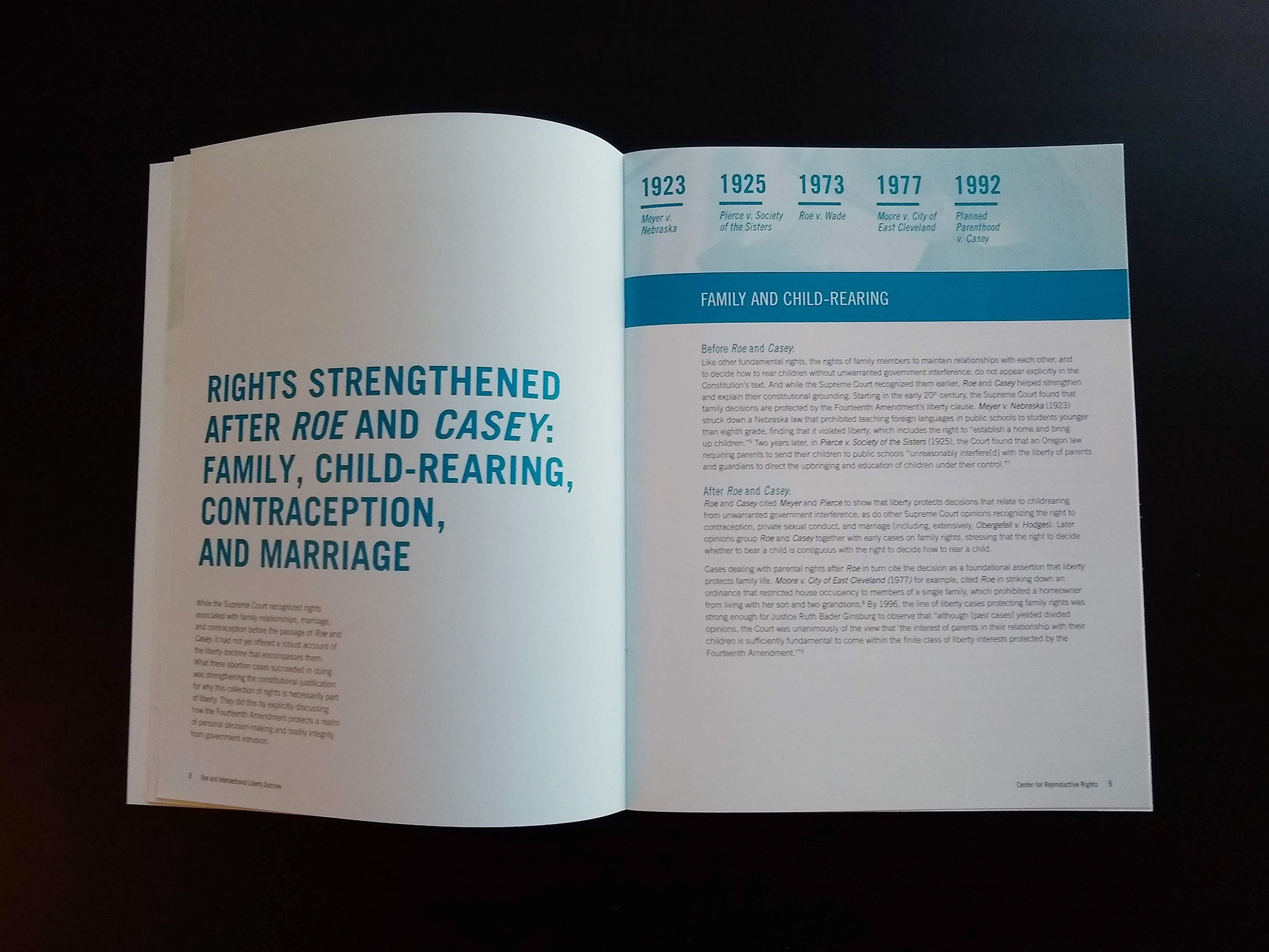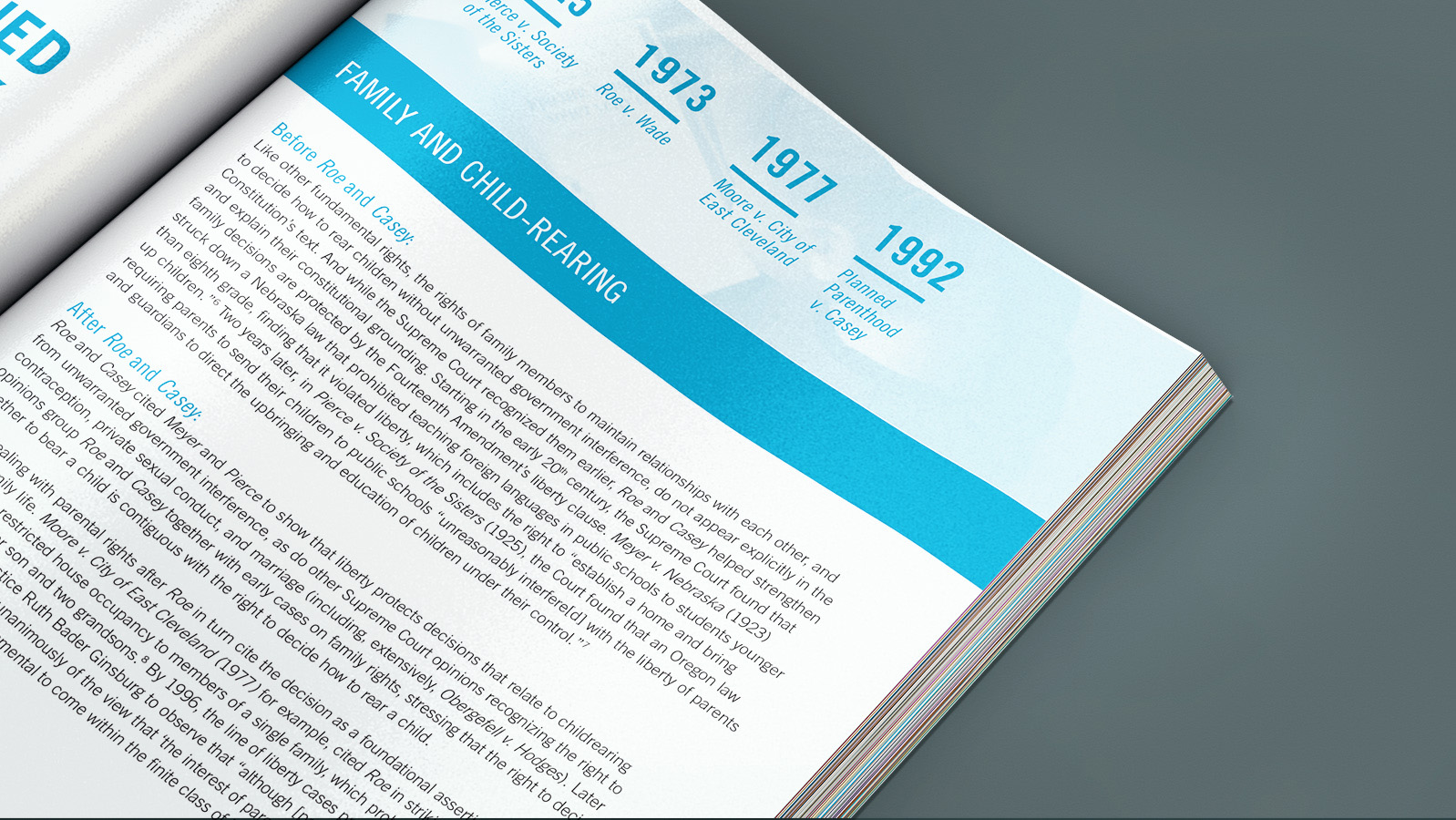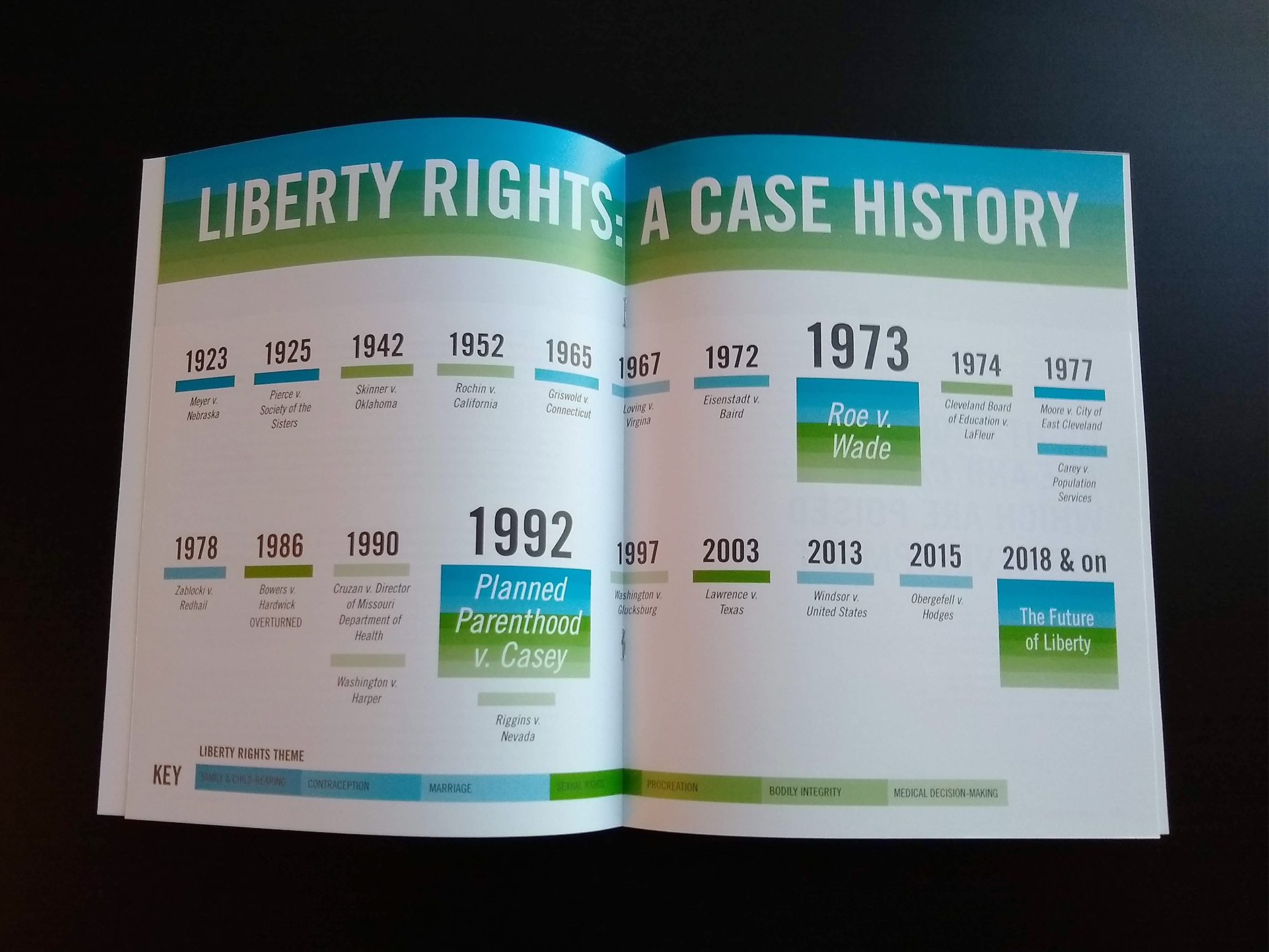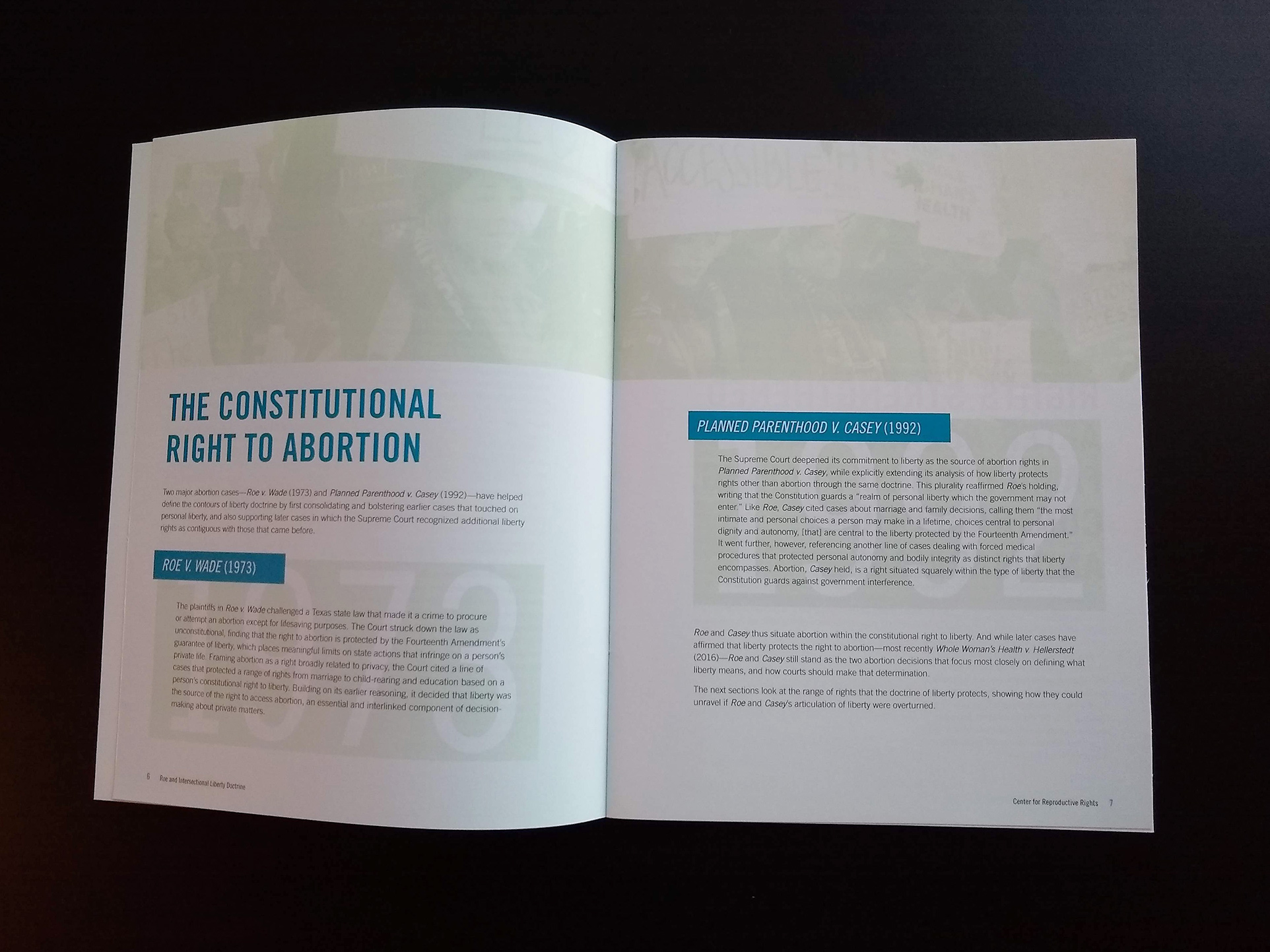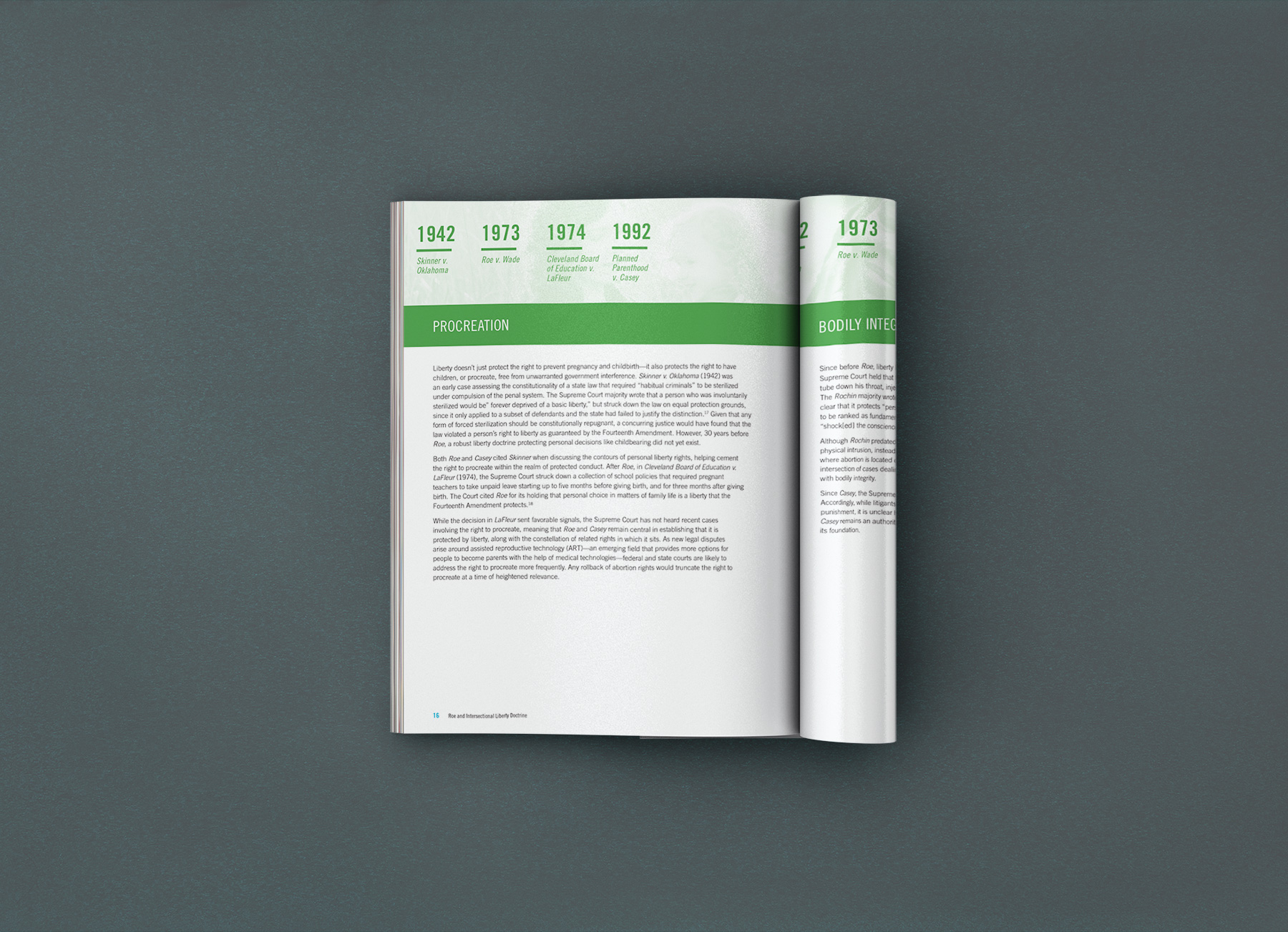 Design Process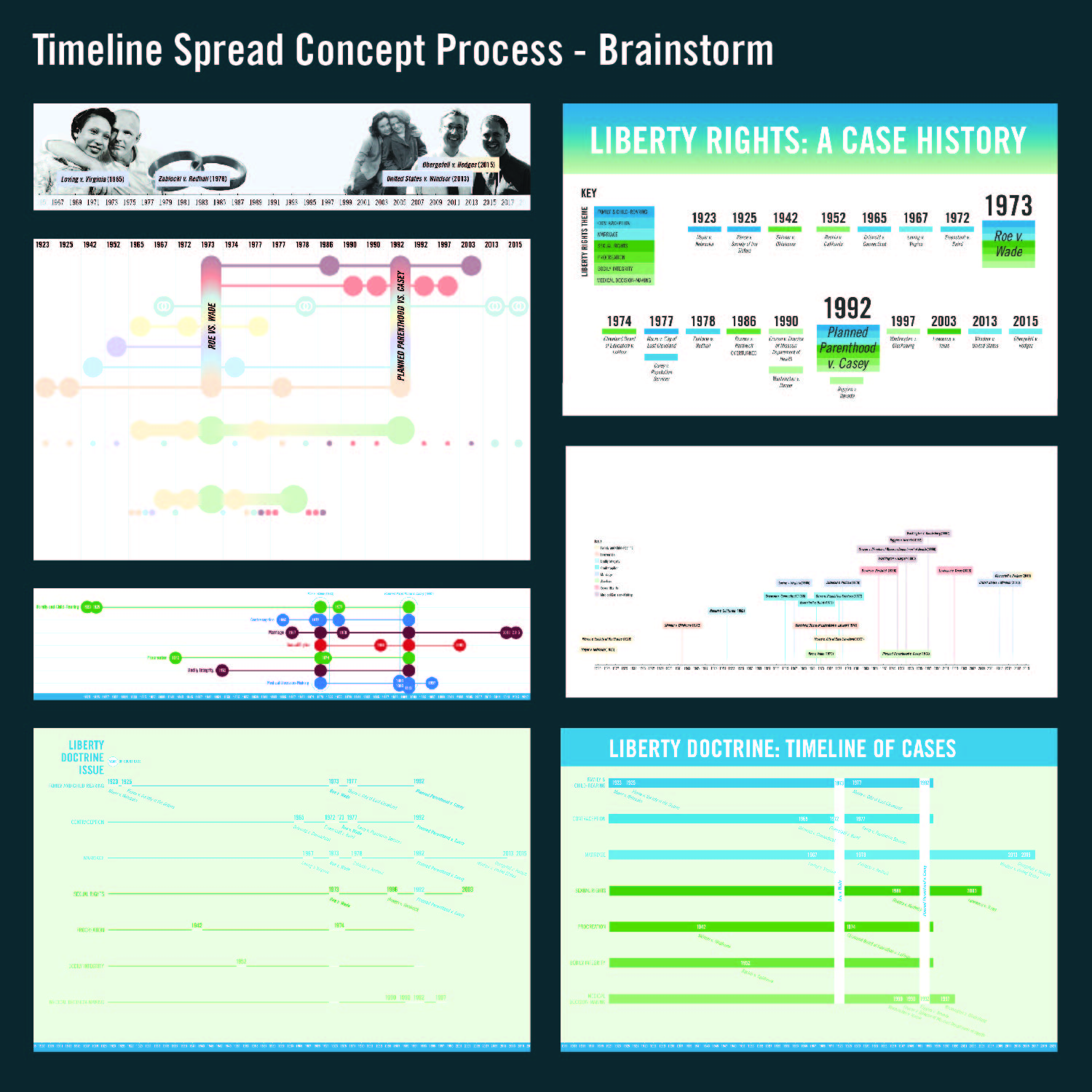 Initial draft options of timelines for the Roe report as we resolved whether it would be a full spread or a partial spread with the introduction. All but one, the final selected, was built and iterated by Gabriel Lee.